Friday, April 29
Thursday, April 28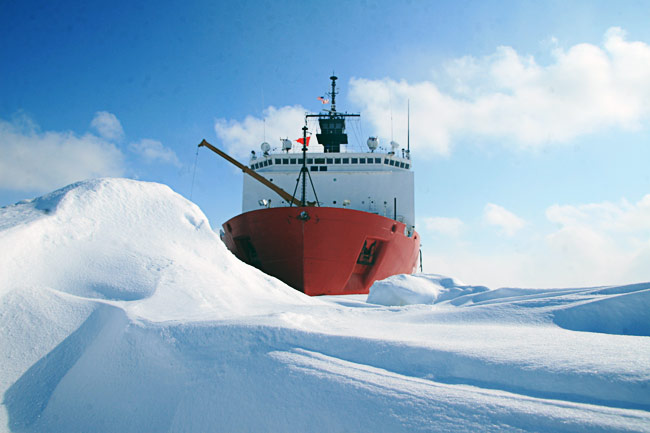 Preface
Part one
of this essay describes the mechanics of formal darshan at the temple grounds in Prasanthi Nilayam, as it was 30 years ago. I took some trouble to detail the mechanics because the darshan was the backdrop for the story.
In the
Waking the Watchmen
essays I introduced two women I called "Victoria" and "Lynn" who played small but significant roles in the strange events I described. Because both women were key players in the Great Spitball Incident at Sathya Sai Baba's ashram I'm going to embark on the story by telling you enough about them to explain their roles and their significance.
And I explain the situation leading up to my first interview with Sai Baba, which also helps sets the stage.
In the account below I mention the concept of a "Leela," a divine play in the Hindu tradition. The spitball incident is an illustration of a Leela. It's also an illustration of how a genuine Tantra master teaches. Yet I hesitate to invoke the term, firstly because many Westerners associate it with the sexual act and secondly, just a glance on Wikipedia's article on Tantra is enough to convey that the term represents a cacophony of so many mystical practices and beliefs that it has meaning only as a history of practices that were called Tantra.
It's the same with the dogma connected with the wonder-working Mahasiddhas, who taught in the Buddhist tradition in India just prior to the Muslim conquests that ripped entire chapters out of Indian history.
There's a reason why it's not possible to find a clear description of the Tantric teachings and the Mahasiddhas in the authoritative texts: the only people who can teach in the tradition are enlightened. So the tradition has gotten crusted over with dogmas taught by those who weren't enlightened.
To clear away the rubble of a thousand years, Tantra teaching is based on the concept of weaving: the teacher weaves Dharma teachings into the prosaic, everyday activities and incidents.
This highly improvisational style of teaching eschews the frameworks of metaphysics, formal spiritual and religious paths, and mystical practices including the doctrine of "transmission" central to Vajrayana teachings. It also makes possible a truly egalitarian approach to teaching because the student doesn't have to first learn dogma before benefiting from the teachings.
Again, the catch is that the Tantric freestyle approach can only be taught by someone who's already enlightened in the tradition, in the manner of an accomplished sculptor who can carve with any kind of material.
Sai Baba didn't teach in the Tantric tradition to everyone who approached him; how he taught depended on many factors. But he taught me in that way even though I wasn't there to ask for teachings; as with so many others, I was there for his help with a matter I considered to be life-or-death.
Yet that he was able to deliver all at one time, from one incident, a custom-tailored teaching for three people from very different backgrounds and temperaments, and who held very different views of him, is an example of how he taught me. It's also an illustration of his ability to weave the most abstract concepts into the mundane, so that the concepts are perfectly understood. This, too, is Leela, only poured into a different metaphysical container than the Buddhist one.
Lynn
Lynn was the only person I'd ever met who was genuinely frightened of Sathya Sai Baba. She'd gone to considerable trouble and expense to arrange for a long stay in India on the hope that Sai Baba could help her solve a problem she'd refrained at first from discussing with me. Yet on arriving in India she'd taken a room in Puttaparthi village rather than rent far cheaper accommodations inside Prasanthi Nilayam ashram, then she'd avoided attending darshan and entered the ashram only for meals.
There were many written rules at the ashram but the one that really counted was the unwritten one: no matter what your mood and unless you're too ill to get out of bed, attend darshan. So how Lynn was expecting to receive help from Sai Baba if she avoided him like the plague was beyond me.
She was also the only person I'd reached out to among the people who were involved with Sai Baba. I'd seen her a few times at the canteen when I'd been late for meals. Her routine seemed to be taking her meals at the last possible moment before the food service closed. She always sat near a wall at an empty table, taking no interest in her surroundings while she ate.
In her mid-20s, I estimated, perhaps European nationality except for her gait, which seemed American. At a distance she looked for all the world like a porcelain doll; very slender and tiny in frame, alabaster-white skin, even delicate facial features set off by a shock of curly light brown hair, widely-set cornflower-blue eyes. Yet her expression was not doll-like; it was a study in grimness.
Normally I kept my distance from Westerners but when I arrived late for dinner one night I carried my tray to where she was sitting and asked if she minded if I sat with her. Clearly she minded, but she nodded curtly, then kept her eyes down while she ate, signaling that she didn't want conversation.
I said cheerfully, as if answering her, "It's so nice to eat dinner with someone who can't stand Sai Baba devotees."
In spite of herself she smiled, and with introductions out of the way we discovered we were fellow New Yorkers.
She didn't want to talk about Sai Baba or her reason for visiting his ashram but over the weeks a kind of friendship grew up between us that was centered around our experiences as New Yorkers. We generally met for coffee at Raju's coffee shop in Puttaparthi village after dinner.
One night we stayed talking so late at Raju's that I lost track of the time. The ashram gates were already closed when I checked my watch.
"Mind if I bunk with you tonight?" I asked. I was miffed at her obvious reluctance to grant my request.
I added in exasperation, "Lynn, give me a break; I'm locked out."
Without a word she led me to her room, found a bedroll and sheets, then after shutting off the top light wordlessly retreated under a mosquito net canopy over her bed. She left on a small dim light next to the bed.
Sometime in the night I was awakened by the sound of footsteps ringing out on the cement floor. In the gloom I made out a man's Western-style shoes walking round and round my bedroll, in the manner of a sentry on patrol.
For a moment I thought I might be dreaming, then I realized the phenomenon was no dream. I thought to look up, to see the owner of the shoes, but with that thought I'd fallen back to sleep.
In the morning I said firmly to Lynn, "Would you mind telling me what happened last night? Don't say you don't know what I'm talking about."
After some hesitation she replied carefully, "That's why I didn't want you to stay overnight. That's why I live in the village, so I don't have to a share a room with anyone."
This was no answer. "Who was the man walking around me, Lynn?"
"I think it's your guru."
She added awkwardly, "I've seen him around you before."
"Describe him."
Her description did not fit anyone I knew, and I didn't have a guru.
"How is that what you saw around me I could also see last night?"
Lynn's pale face turned even paler. Tears flooded her eyes and she began trembling.
"I'm waiting," I said coldly.
Finally she blurted, "Because I'm a reincarnation of a fallen Yogi whose karma is so bad you don't want to know how bad. I -- I abused my Yogic powers. My bad deeds have caught up with me in this lifetime. For years I've only been able to sleep in snatches because my dreams are of demons and the demons take form and attack me."
In answer to my stony silence she continued wildly, "I don't know what happened last night! All I know is I was sick with worry you'd be harmed. Maybe -- I don't know, maybe your guru appeared to me in a dream to assure me you'd be safe and somehow my thought of him made him visible to you."
I studied the wretched, trembling young woman. Whatever occult powers she possessed, she had used them to consign herself to a kind of hell.
I snapped, "Get a grip. This is only your imagination attacking you."
Lynn started to reply but her words trailed off. Her eyes opened wide in terror. Suddenly the terror was replaced with a monumental struggle to contain laughter.
She managed to choke out, "Whatever you do,
don't turn around right now
."
I turned my head and looked behind me. There was a replica of the monster from the campy 1950s horror film classic,
Creature from the Black Lagoon
, leering at me. The creature wasn't all that scary looking but understandably I was very startled.
The apparition dissolved at my shriek but as it did I had the distinct impression of Sathya Sai Baba, looking pleased as punch with himself at my reaction to his way of telling me I could be a twit.
Lynn gasped through her laughter, "It wasn't me, I swear! Those things can only happen when I'm asleep. It was Sai Baba!"
Yes I could see it was Sai Baba. I muttered, "Now I'll have to find a way to get even."
At that Lynn burst into fresh peals of laughter. Finally she said, wiping tears of laughter, "I envy your relationship with Sai Baba. I'm sorry you got a start but that was the funniest thing I've ever seen."
I hesitated. Sai Baba considered me to be at my most annoying when I lectured on matters above my head. So there had already been the lesson for the day. Yet there was also a lesson for Lynn, if she cared to take it.
I replied, "At the risk of lecturing I have a relationship with him because I work at having one."
That morning Lynn accompanied me to darshan.
Darshan did not produce a miracle cure. I learned that Lynn's fear of Sai Baba was based on her belief that he was a "Karma master" -- someone who can see all the past lives of a person -- and what he'd seen of her past was that she'd done evil. She believed Sai Baba could save her from hell but only by speeding up her bad Karma, so to speak, by inflicting punishments on her. Thus, she had arrived at Sai Baba's ashram with the attitude of a prisoner awaiting execution.
That certainly explained her grim visage.
I didn't know what to make of Lynn's view of her problems. What I did know for certain was that there was no use cowering for years in a room in Puttaparthi waiting for the ax to fall. Even if everything Lynn believed about her situation and Sai Baba were true, Sai Baba was many things in addition to a Karma master.
I thought it would be healthy if she tried to establish a relationship with him based on who she was, not on what she had been, or thought she'd been, in previous lives. That couldn't be done unless she got out on the darshan line and tried to interact with Sai Baba.
Lynn saw the logic of my argument, and from then on she attended darshan, which didn't mean she lost her fear. And there were days she drew into herself. After she met Victoria through me she came out of her shell a little more. Vicky listened with a sympathy and interest to Lynn's story that I couldn't muster.
Victoria
Vicky was another one who preferred to deal with the Sai Baba in her head rather than the man who walked out of a temple every day for the express purpose of allowing people to interact with him. As near as I could gather from her highly abstract discussions she saw Sai Baba as a mixture of the Hindu god of destruction, the God of the Old Testament, and Hegel.
She too avoided darshan; indeed she avoided Prasanthi Nilayam. She preferred to hang out in the town of Whitefield, the site of a smaller Sai Baba ashram called "Brindavan," not far from Bangalore.
A little community of expats had grown up in Whitefield over the years; it was composed of self-described Sai Baba devotees who'd been barred from Sai Baba's main ashram in Puttaparthi -- usually for smoking pot inside the ashram or because they'd refused to heed, when he'd told them they couldn't benefit from continuing to hang out at his ashrams or in India.
Some of the expats had let their passports expire; they lived in a kind of stateless limbo, avoiding deportation and supported by checks from their families back home or donations by soft-hearted Western Sai Baba devotees.
Victoria didn't belong to either category of expat and she wasn't an expat because she'd been born in India. That gave her dual British-Indian citizenship that she could never lose even if the two countries instituted visa requirements in the future (which they eventually did). That gave her advantages that many of Sai Baba's foreign devotees would have found enviable. However, it also gave her a lackadaisical attitude about pursuing her aims in India, so she'd drifted.
When I met her she'd been spending her days talking about Sathya Sai Baba and metaphysical matters with the expats, who shared her view that the person of Sai Baba was just a place-marker, something not real, at most an attraction for spiritual dilettantes. When Sai Baba visited Brindavan she dropped in for darshan as did expats who weren't barred, but she rarely visited Prasanthi Nilayam.
When she did eventually visit during my time there, I saw that she was treated with a warmth by members of Sai Baba's inner circle of administrators that I'd not seen extended to other Westerners, which made her privy to information about the ashram that was not generally known among Sai Baba's other devotees. This, despite her unkempt hair and slovenly clothing, which reeked of marijuana and nicotine smoke, and her disinterest in taking part in ashram activities.
Vicky didn't have to dress appropriately. She had an upper-class British accent.
Once I'd seen her stroll into Bangalore's most expensive restaurant at the height of the lunch hour when it was packed with rich Indian customers. There wasn't a free table in sight. She'd boomed to the maitre' d, "Table for five," and by gum a table for five was created by unceremoniously doubling up rich Indian customers who were already eating.
Then the maitre'd had ordered a waiter to hover at her elbow throughout the meal. When the waiter didn't refill her water glass quickly enough she drawled, "Straight out of the trees." He didn't so much as blink, even though he understood English.
One would think that with all the Indians went through with the British they'd have great enmity for them. Yes there is enmity but it's the kind that is be found in many families. There is a shared history built up over centuries that people from other countries can't understand or match. This was a point Vicky set out to teach me, and her theatrics at the restaurant had been the first lesson.
We had first met in Whitefield when she overheard me saying in an extremely loud voice that I'd been cut out of a room at the Brindavan ashram and that I couldn't take India or Sai Baba another minute more.
She'd strolled up to me, sized up my perfectly-pleated sari and perfectly arranged Indian-matron hairstyle then asked, "How long have you been trying to impress the snobs in Prasanthi Nilayam?"
I was too surprised and irritated to reply to the tall, raw-boned Englishwoman who'd so rudely inserted herself in my conversation.
Then she'd bared her teeth at me in a Cheshire Cat smile and asked, "How long have you been living on vegetarian food?"
"Three months," I blurted.
"What you need is a gin and tonic and a steak," she said, in the manner of a doctor prescribing for a patient. She hustled me into a taxi along with three American women who'd gathered to commiserate over my unfair treatment at the Brindavan ashram office and whisked us to Bangalore. Then, before our amazed eyes, she'd gotten us seated at a restaurant none of us were well-dressed enough to enter.
After two gin and tonics I was in a better frame of mind to absorb her point.
"You're here to see Sai Baba; forget the circus around him," she said.
Yet over the course of learning her story, I turned her advice around: Wasn't the expat community in Whitefield also a circus? If she too was here to see Sai Baba, why not make more of an effort to see him? Even if the Sai Baba form was just a place-marker, did that make it any less real than her view of him?
The form wasn't an interesting reality, Victoria had countered.
I returned, "What about the reality of the avatar?"
Was she willing to concede that Sai Baba might be telling the truth when he called himself an avatar? The idea behind the avatar was that during the darkest eras the divine takes human form to renew faith by interacting in a human way with humans. Wasn't this interaction what the Hindus called a Leela, a divine play?
What did she want? To have a role in the play or sit in the audience because that's what she'd been doing in Whitefield: sitting in the audience. Wasn't it better to be an actor? No matter how small the role there were no bit parts in a Leela.
Vicks fell into an abstracted mood. Finally she said, "One evening I was at Prasanthi Nilayam -- this was during a festival. I was getting ready to attend Sai Baba's speech in the Poornachandra auditorium. Suddenly I had the strongest feeling, overwhelming really, that I should not attend the speech. So I stayed in my room and meditated.
The next morning I spoke with a man who'd attended the speech. He told me that at one point Sai Baba had broken off, mid-sentence, looked around the gathering, then said slowly, 'Not one of you here loves me.' "
She added grimly, "There were tens of thousands of people in the auditorium that night. All them self-proclaimed Sai Baba devotees."
I studied Vicky's ruddy face, the piercingly blue eyes and faintly Nordic features. I recalled that the Normans who'd invaded England were descended from Norse Vikings. Behind the sardonic wit that had put me in stitches several times, behind the rampant intellectualism, might be a person capable of fierce loyalty. But Vicky had reasoned herself into a box, if she'd come to the perverse conclusion that by avoiding the person of Sathya Sai Baba she was demonstrating her loyalty to him.
Finally I asked, "Are you certain the man said that Sai Baba had used the first person when referring to himself?"
Sai Baba used the first person very rarely; he almost always referred to himself in the third person -- as "Swami," "Baba," or "Sai."
Vicks replied, "Yes, I'm certain."
"Do you know what the distinction is between his use of the first person and third?"
She shook her head. "I've never thought about it. I've never heard the question discussed."
"I have a theory. When he speaks in the third person he's referring to himself -- to the human form. When he speaks in the first person he's referring to God or the divine, or maybe to himself in the God-realized state. By that reasoning he wasn't saying that the people in the Poornachandra didn't love him. He was saying they didn't love God."
Knowing that her Oxford education considered me her intellectual inferior, particularly in matters of metaphysics, I didn't pursue the conversation. I concluded by saying that the distinction I'd noted might not hold true in all cases but it could be worth thinking about.
Shortly after our conversation Sathya Sai Baba left Brindavan to return to Puttaparthi. Vicky followed. She bunked with friends staying at Prasanthi Nilayam and attended darshan, in her own way. She arrived late, after Sai Baba was already making the rounds on the temple grounds. She didn't enter the grounds. She stood just outside the low wall on the women's side separating that side of the temple grounds from the rest of the ashram.
In the evenings she joined Lynn and me for coffee at Raju's.
The Spitball
When I returned to the United States from my first stay with Sathya Sai Baba I recounted my experiences with him to a friend, a former U.S. Marine who'd served in the Vietnam War. He said in amusement, "Now you know what boot camp is like."
If boot camp means every button you have repeatedly pushed until you break down or blow up, then I know what boot camp is like. Not everyone who visited Sai Baba went through the button-pushing drill but I did and one night I'd had it, for about the thousandth time. I said that we should go out on the darshan line the next morning and throw spitballs at Sai Baba. After losing the battle to keep a straight face Lynn burst into laughter. It was late, I was tired and getting silly, so at her laughter I hammed it up, imitating Sai Baba trying to duck spitballs while hanging onto his dignity.
Vicky asked, "What's a spitball?"
Still laughing, Lynn pulled a notebook from her purse then tore off a strip of blank note paper, popped into her mouth and chewed it into a spitball, then showed it to Vicky.
"This is a spitball," she told her. "You throw it at teachers who've been giving you a hard time for no good reason."
"The British do not throw spitballs at their teachers," Vicky responded with ice in her voice. "And to talk about throwing anything so disgusting at Sai Baba is very wrong."
"I was just joking," I said lamely.
She shook her head. "There are limits to joking and obviously you don't know the limits."
She didn't have to add, 'You've revealed yourself to possess a crude nature;' the thought was stamped all over her expression.
I exclaimed, "I've never thrown a spitball at anyone and I never would!"
"Neither would I," chimed in Lynn with spirit. "It's a joke; it's something we say in America when we're steamed "
The coffee shop was deserted but for our table. I could hear Raju rattling pots and pans in the kitchen; his way of signaling he wanted to close up shop for the night.
Vicky rose and curtly bid us goodnight. Lynn and I looked at each other. A pall had been cast over the evening. We said our goodnights. As I hiked back to the ashram I found myself surprised that Vicky's condemnation had wounded me. It was such a silly matter, but I couldn't shrug off the contempt in her eyes, the coldness in her voice.
"The British," I muttered.
The Human Ice-Floe Cutter
As I turned in, I wondered if I had indeed gone too far. It could be hard to remember that beyond everything else, everyone who stayed at the ashram was Sathya Sai Baba's guest. The pittance charged for room and board at the ashram barely covered the expenses.
Yet Victoria had never tried to get an interview with Sai Baba and didn't know what I had to go through to get my first one. At the time I first arrived in his ashram it was impossible for a lone Western woman to obtain an interview with him. That's because an American woman living at his ashram had started telling anyone who would listen that Sai Baba was having sex with her.
That was the excuse the Indians in the administrative circle around Sai Baba had been waiting for. They approached him and demanded that he permanently bar all Americans from his ashrams, and for good measure all Westerners -- male and female.
Those Indians acted as a kind of Greek Chorus in his life, so it wasn't a matter of his just telling them, "No." He managed to bargain them down to establishing a rule that he would only give Western women an interview if they visited his ashrams as part of a group.
But as with so much in India and around Sai Baba, it was an unwritten rule. I didn't know about the rule when I set off for my first visit to Sai Baba, and no one informed me about it until after my first interview with Sai Baba.
In the effort to get an interview I went through a scaled-down version of the Seven Labors of Hercules. My trials turned into a kind of soap opera that became a fascination to the Indians who watched it play out, month after month.
By the time I finally I hobbled toward the temple verandah at Prasanthi Nilayam -- hobbling because I'd refused to miss a darshan by going to a hospital to get treatment for every ligament in my foot being torn by a fall down cement stairs at the ashram while I tried to help a maharani search for her runaway poodle -- the Indians on the darshan line cried out to Sai Baba, "Give her an interview!"
So instead of ordering me back to the darshan line because he'd not expressly called me for an interview, Sai Baba jerked his thumb toward the temple verandah, where people chosen for an interview waited until darshan was ended before entering the temple.
A cheer went up on the darshan lines as I took my seat on the verandah. After that, the unwritten rule was relaxed, or rather Sai Baba began getting around the rule by placing lone women visitors in groups he called for an interview, or placing them in groups which he created from lone visitors who were from the same city or country, or the same Frequent Flyer club, or whatever.
Why couldn't he have done the same for me? Because before the Greek Chorus would relent, someone had to play human ice-cutter, and do penance for the sin of the American woman who started the ruckus,
The Darshan Lottery
Yet I doubted that knowing of my trials would have changed Victoria's new estimation of me. She could disrespect Sai Baba by snubbing darshans but I had revealed myself to be worse than a savage by joking that I would throw a spitball at him.
I fell into a troubled sleep.
I awakened unusually early, tried to return to sleep and realized I couldn't. I also realized that the contretemps the night before had so distracted me I'd forgotten to ask Raju to fill my flask with coffee before I left his shop. I was going to have to hike to the village in search of an open coffee shop without any caffeine to sustain my journey.
At that time the village of Puttaparthi hadn't been absorbed into the ashram and the two were separate worlds. The coffee shops and restaurants in the village were supposed to be off-limits to ashram visitors -- another unwritten rule, but one which many ignored until they got dysentery from drinking polluted water in the village. I'd already been immunized by two rounds of dysentery but by gum, I wasn't going to give up Raju's -- my one refuge.
When I got to the main street I found everything still closed. I looked at my watch. It was 4:30. I could smell cow dung fires being lit and hear other signs of the village starting to stir, but it would be at least another hour before Raju's opened, and hours before the canteen in the ashram opened.
Not caring how dirty it was on the ground, I sank down in the dust and leaned against a wall near Raju's, lit a cigarette and looked around.
"Another glorious morning in glorious downtown Puttaparthi," I muttered.
When I finally heard movement in Raju's household I banged on the door of the shop and pleaded a cup of coffee from the groggy Raju. He also took pity and rustled up scrambled eggs and toast for his best customer before opening the shop. There was more banging on the door. It was Lynn, who'd slept particularly worse than usual.
We breakfasted in silence then with nothing else to do headed to the darshan lottery area. We knew it was no use trying to be the first in line; no matter how early there were always village ladies there first.
To our surprise we were the first to arrive.
"This is luck," Lynn said brightly, after sitting down behind me to start a darshan row.
I had come to be very suspicious of the concept of luck since I'd gotten involved with Sai Baba. I had never before ended up at the front of a darshan lottery row.
Eventually the darshan rows filled up, then a volunteer brought around the bag full of chits that determined the order in which each row was to be seated on the temple grounds. I reached into the bag and pulled out a chit.
Lynn asked, "What number did you get?"
Without a word I handed her the chit.
"Number one! We're number one," she exulted. "Guaranteed front-row seats!"
I was glad to see Lynn excited about the prospect of darshan. But my alarms had gone off at so much good luck falling into our laps, and within hours of our joking about throwing a spitball at the Avatar of the Lord and boss of Prasanthi Nilayam aka The Abode of Perfect Peace.
I had a feeling that perfect peace would not be found at this morning's darshan. He was going to get even. The question was how.
Labels: Leela, Sathya Sai Baba, Tantra
Tuesday, April 26
Monday, April 25
Friday, April 22
Tuesday, April 19
Sunday, April 17