Thursday, September 30
After nine years, it's about time. Here are the headlines from two reports, datelined Friday 1 October, from Pakistan's Dawn newspaper (the country's largest English daily):
CIA chief takes tough line on drone hits
Tough US warning on militant attacks into Afghanistan
I'm going to provide the text to both reports because there's a lot happening at once and all of it very important. The first report is not bylined:
ISLAMABAD: Tension between Pakistan and the US soared on Thursday as visiting CIA chief Leon Panetta remained adamant on intensifying drone strikes in tribal areas, saying the region was being used for planning attacks in Europe and fomenting violence in Afghanistan.

Mr Panetta's meetings with President Asif Ali Zardari, Prime Minister Yousuf Raza Gilani and Chief of Army Staff Gen Ashfaq Parvez Kayani were described by sources as extremely tense.

US Senator John Kerry also called the prime minister in the evening.

The two-day visit by the chief of the US Central Intelligence Agency comes against the backdrop of an unprecedented increase in drone strikes in Waziristan, repeated aerial incursions into the tribal areas by US-led International Security Assistance Force and revelation of a terror plot being hatched in the region to attack European cities.

Mr Panetta last visited Islamabad soon after an attempt by one Faisal Shahzad to carry out a terrorist attack and was able to persuade his interlocutors to launch an operation in North Waziristan, but at the timing of their choice.

The current spike in drone attacks — almost two dozen in September, one of which reportedly took out leading Al Qaeda operative Sheikh Fateh Al Masri on Sept 25 — is being linked to the plot to attack European cities.

According to sources, Mr Panetta snappily demanded full cooperation in neutralising the Europe terror plot, more intelligence sharing and greater 'operational space' within Pakistan to avert future threats.

American journalist Bob Woodward has recently disclosed in his book Obama's Wars that the CIA was using secret 'pursuit teams' of elite Afghan fighters in Pakistan for hunting Taliban leaders.

Analysts believe the demand for more operational space pertains to those secret units, whose presence has been denied by Pakistan.

An outline of the information regarding the European plot was shared with Pakistani leaders, who were told that a terrorist, a German of Pakistani origin identified by his surname Siddiqui, was caught as he tried to leave the Federally Administered Tribal Areas and was now being grilled at the Bagram airbase in Afghanistan.

The plot for Mumbai-style attacks in Europe in late November, involving about three dozen terrorists, is claimed to have been hatched jointly by Al Qaeda, the Haqqani network and Lashkar-e-Taiba, a group about which Pakistani leaders had been alerted by Admiral Mullen in July that it was fast becoming a global threat.

Mr Panetta hinted that although the US government did not doubt Pakistan's sincerity and commitment in the war on terror, it feared that they might be having support of some hidden hands.

Sources said the Pakistani leaders were stunned by Mr Panetta's menacing tone and assured him of intensifying the military offensive against militants in the tribal areas.

The operations had slackened because of the military's pre-occupation with flood relief activities, providing a breathing space to terrorists holed up in the region.

Prime Minister Gilani was quoted as saying that despite the catastrophic floods and consequent precarious economic situation, Pakistan remained resolutely committed to the war against terror because it considered that success in the war was vital not only for peace, stability and economic development in the country, but also for the world at large.

President Zardari said: "Fight against militancy and terrorism remains the highest priority and the government is determined to pursue its struggle against militancy till its logical end."

Both asked the CIA chief to provide detailed information about the plot and keep the ISI on board regarding progress in the probe.

The CIA chief agreed to the suggestion and said: "The US cannot confront the terrorists without Pakistan's support… and the US will try its utmost to provide timely and credible information to Pakistan against any possible terrorist activity on its side of the border to enable its forces to take prompt action against the miscreants."

There were clear indications in the lead-up to Mr Panetta's visit that efforts were made to bring Pakistan's tribal areas -- not just North Waziristan -- into focus and to increase pressure on the Pakistan Army.

First there was a sudden increase in drone attacks in both parts of Waziristan and then there were aerial attacks by helicopter gunships in North Waziristan and Kurram, one of which left three Pakistani soldiers dead on Thursday.

At the same time, a video surfaced showing stoning of a woman in Orakzai by Taliban.

The release of the video is being seen by Pakistani strategists as a western effort to show that the militants were returning to areas earlier reclaimed by the army from the Taliban.

And the latest in the series is the release of a video revealing extrajudicial killings in Swat. The army has dismissed it as fake and an attempt to malign the military, but US officials are reported to have sought an explanation on the matter.

Clearly concerned over the propaganda campaign, Prime Minister Gilani found it fit to tell Mr Panetta, though in the context of Mr Woodward's revelations, that the US should avoid negative messaging which fostered 'misperceptions and mistrust'.
Here is the text for the second report on 1 October, which is on the front page of Dawn, and which was filed by Anwar Iqbal from Washington on 30 Sep.
Pakistan received a stern message from the United States on Thursday — stop cross-border attacks into Afghanistan or face the consequences.

The message was delivered forcefully by both US lawmakers and administration officials.

Foreign Minister Shah Mehmood Qureshi, who is in Washington, received the message from Senator John Kerry on Wednesday and from Senator Carl Levin and Congressman Howard Berman on Thursday.

Senator Levin chairs the Senate Armed Services Committee, while Mr Berman chairs the House Foreign Relations Committee.

The Pakistani delegation that participated in the talks came back with the feeling that the Americans were becoming "more and more assertive and less apologetic" on this issue.

The Americans argued that the Haqqani network and other insurgents were using their bases in Fata to attack US and Nato forces. They urged the Pakistanis to "make the strategic decisions they have to make to help resolve the Afghan conflict" or the Americans would be forced to use their military might to subdue the militants.

At the Pentagon, spokesman Col Dave Lapan strongly defended US troops blamed for accidentally killing three Pakistani soldiers in a raid along the Afghan border earlier Thursday.

The colonel noted that a statement released by Islamabad showed that Pakistani troops had fired their rifles, "as a warning", at US helicopters taking part in the raid.

"You fire at a helicopter in a combat zone, they usually take that as hostile and return fire," the Pentagon official said.

The Pentagon is now investigating whether the raid that left three Pakistani soldiers dead was the result of a breakdown in communication among the two countries.

"That will be part of this process," Col Lapan said. "To determine how this happened, why it happened, were protocols followed, were they not followed — those types of things."

The US media quoted Pentagon officials as saying that Pakistan's move to block the Khyber Pass supply line in the wake of the deaths of its troops would have little impact on US military operations in Afghanistan.

While the busy border crossing at Torkham is now closed, other key transit points remain open "at last report", according to Col Lapan, who stressed that the US military had alternate means of bringing in fuel, ammunition and food for its soldiers.

But long-term impact of the closure on US supply lines — and whether it is temporary — is unclear, he added. "That remains to be seen."
Note, too, the expression on Zardari's face in the AFP photo that accompanies the report filed in Islamabad. His famous charming grin is absent.
Um, maybe next time wave white flag at ISAF helicopter instead of firing at it?
(AP - Posted 1 hour 49 minutes ago)
Pakistan cuts NATO supply line after border firing
By Associated Press Writers Hussain Afzal and Deb Riechmann

PARACHINAR, Pakistan – Pakistan blocked a vital supply route for U.S. and NATO troops in Afghanistan on Thursday in apparent retaliation for an alleged cross-border helicopter strike by the coalition that killed three Pakistani frontier soldiers.

The blockade appeared to be a major escalation in tensions between Pakistan and the United States.

A permanent stoppage of supply trucks would place massive strains on the relationship between the two countries and hurt the Afghan war effort. Even a short halt is a reminder of the leverage Pakistan has over the United States at a crucial time in the 9-year-old war.

By late afternoon, a line of more than 150 NATO vehicles was waiting to cross the border into Afghanistan, officials said.

"We will have to see whether we are allies or enemies," Pakistani Interior Minister Rehman Malik said of the border incident, without mentioning the blockade.

NATO said it was investigating Pakistani reports that coalition aircraft had mistakenly attacked its forces. The coalition has on at least one other occasion acknowledged mistakenly killing Pakistani security forces stationed close to the border.

Over the weekend, NATO helicopters fired on targets in Pakistan at least two times, killing several suspected insurgents they had pursued over the border from Afghanistan. Pakistan's government protested the attacks, which came in a month during which there have been an unprecedented number of U.S. drone missile strikes in the northwest, inflaming already pervasive anti-American sentiment among Pakistanis.

Prime Minister Yousuf Raza Gilani told visiting CIA director Leon Panetta in Islamabad that Pakistan was "profoundly concerned" about the missile strikes and helicopter incursions. "Pakistan being a front-line ally in the war against terror expects its partners to respect its territorial sovereignty," he said, according to a statement from his office.

The surge in attacks and apparent increased willingness by NATO to attack targets on the border, or just inside Pakistan, could be a sign the coalition is losing patience with Pakistan, which has long been accused of harboring militants in its lawless tribal regions.

A Pakistani army statement said Thursday's airstrike targeted a checkpoint 650 feet (200 meters) inside Pakistan in the Upper Kurram tribal area, where six soldiers of the paramilitary Frontier Corps were stationed.

The Pakistani troops fired warning shots at the two helicopters, which responded with a pair of missiles that destroyed the post, killed three of the soldiers and wounded the other three, it said.

The statement was cautiously worded, saying the choppers "appeared to have crossed the border."

The bodies of the three dead men were taken to Parachinar, the region's largest town, one security official said.

Several hours later, officials reported another rocket strike by NATO helicopters about nine miles (15 kilometers) from the first one. There were no injuries.

The security officials spoke on condition of anonymity because of the sensitivity of the situation and because in some cases they were not authorized to release the information to the media.

The border between Pakistan and Afghanistan is unmarked. Border troops wear uniforms that resemble the traditional Pakistani dress of a long shirt and baggy trousers, which could make it hard to distinguish them from ordinary citizens or insurgents.

U.S. officials have complained in the past that Pakistani security forces do little to stop the movement of militants seeking to cross over into Afghanistan and attack foreign troops there.

Lt. Col. John Dorrian, a spokesman for intelligence and special operations at NATO headquarters in Kabul, said coalition forces observed early Thursday what they believed were insurgents firing mortars at a coalition base in Dand Wa Patan district of Paktia, which is next to Upper Kurram.

"A coalition air weapons team called for fire support and engaged the insurgents," he said. "The air weapons team reported that it did not cross into Pakistani air space and believed the insurgents were located on the Afghan side of the border."

Dorrian said Pakistani military officials had informed the NATO military coalition that members of their border forces had been struck by coalition aircraft. He said the coalition was reviewing the reports to see if the operation in Paktia was related to those reports.

Hours after the incident, Pakistani authorities were ordered to stop NATO supply trucks from crossing into Afghanistan at the Torkham border post, a major entryway for NATO materials at the edge of the Khyber tribal region, two government officials said.

No reason was given, but earlier this week Pakistan threatened to stop providing protection to NATO convoys if the alliance's helicopters attacked targets inside Pakistan again.

The other main route into Afghanistan in southeastern Pakistan had received no orders to stop NATO trucks from crossing, which they were doing as normal, said Syed Mohammed Agha, a spokesman for the Pashin Scouts border guards.

Pentagon officials said they were trying to clarify exactly what happened and were talking to the Pakistani government. A Defense Department spokesman said it was too soon to know what impact the border crossing closure would have.

"We expect this matter to be resolved through continued dialogue," Marine Corps Col. Dave Lapan said.

Some 80 percent of non-lethal supplies for foreign forces fighting in landlocked Afghanistan are transported over Pakistani soil after being unloaded at docks in Karachi, a port city in the south. While NATO and the United States have alternative supply routes, the Pakistani ones are the cheapest and most convenient.

In June 2008, a U.S. airstrike killed 11 Pakistani troops and frayed ties between the two nations. Pakistan said the soldiers died when U.S. aircraft bombed their border post in the Mohmand tribal region. U.S. officials said coalition aircraft dropped bombs during a clash with militants. They expressed regret over the deaths, but said the attack was justified.

Pakistan and the U.S. have a complicated, but vital, relationship, with distrust on both sides.

Polls show many Pakistanis regard the United States as an enemy, and conspiracy theories abound of U.S. troops wanting to attack Pakistan and take over its nuclear weapons. The Pakistani government has to balance its support for the U.S. war in Afghanistan — and its need for billions of dollars in American aid — with maintaining support from its own population.

___

Riechmann reported from Kabul, Afghanistan. Associated Press writers Munir Ahmed in Islamabad, Riaz Khan in Peshawar, Matiullah Achakzai in Chaman, and Pauline Jelinek in Washington, D.C. contributed to this report.
The Scotsman's Jerome Starkey scored an exclusive interview,
published today
. Starkey reports that Saleh warned that Afghanistan risks fracturing along ethnic lines if President Hamid Karzai continues misguided efforts to reach out to the Taliban.
More highlights from the interview:
... Amrullah Saleh compared the Taleban to Cambodia's Khmer Rouge and accused the government of being "ultra soft" on the brutal, mediaeval insurgents.

"If we want to reconcile with Taleban, or persuade the Taleban to reconcile with the current system, the very worst way is the one the government of Afghanistan has chosen," he said. ...

"These soft policies have demoralised the people of Afghanistan and it portrays the Taleban as the only winning side," Mr Saleh said ...

Many of Mr Karzai's former allies, particularly those from the north, have begun distancing themselves from the government and their rhetoric has grown increasingly warlike. ...

"The black curtain which was rolled back after 9/11 is spreading again," Mr Saleh said. "For Nato it is a matter of some casualties, resources, public opinion, their global agenda. For us it is a matter of our very practical life: It is our honour, our dignity, our history, our values, it is our very basic right of life, which needs to be defended."

The former US Ambassador to India, Robert Blackwill, has led calls to partition Afghanistan, with an independent, ethnically Pashtun-dominated south - where the insurgency is currently strongest - and a northern and western section of mostly Tajiks, Uzbeks, and Hazaras.

Asked if he thought partition was a possibility, Mr Saleh said he had been "approached by those who think out of the box". "My answer is this," he said. "The very survival of our nation is now a priority."

Washington has said it supports talks with insurgents prepared to accept the constitution and renounce ties to al-Qaeda.

"As far as I understand the Taleban at leadership level are not different from al-Qaeda," Mr Saleh said. "The Taleban at grass roots level, yes. They are not directly linked to al-Qaeda. If we create a political context for grassroots Taleban, for community Taleban, for provincial Taleban, I am not against that. What I am against is sending an airplane to the Quetta Shura [in Pakistan] and bringing them to Kabul as national leaders."

Mr Saleh has long been an outspoken critic of Pakistan's Intelligence Service (ISI), which he insists finances and directs terrorist attacks inside Afghanistan.

"The threat is Taleban, al-Qaeda, Pakistan," he said. Without more "kitchen work" to lay the foundations for successful talks he warned reconciliation would be a disaster because "you actually speak to a Pakistani Colonel, not to an Afghan Mullah".

"I am not anti-peace and I am not anti-reconciliation," he said. "I am against the way it is being formulated today.
Meanwhile, Hamid Karzai has been
weeping and pleading
in public again -- and this time the orgy of snuffling and whines was broadcast on TV throughout Afghanistan. He seems to think this kind of spectacle will move the hearts of men who throw acid in the faces of women and chop laborers in two.
Meanwhile, General David Petraeus and Defense Secretary Robert Gates have talked themselves into a corner. After selling the idea to President Obama and everyone else that the Taliban attacks in Afghanistan represented an insurgency, they can't scrap the counterinsurgency battle plan -- even through they're facing an old-fashioned proxy war, run from Rawalpindi.
Meanwhile, Karzai gave out the names of the 68 people he appointed to a "High Peace Council" tasked to negotiate a peace settlement with the Taliban. Jerome Starkey's report for today mentions that the list of names "includes warlords, a former civil war president, at least two well-known opium barons and just eight women" and his report
yesterday
observed:
... Names on the High Peace Council list included the warlord Ismail Khan, a former governor of Helmand province, who was fired after nine tonnes of opium were discovered in his house, and Mr Karzai's 2009 election campaign manager.

"Many of these men are unlikely peacemakers", said Rachel Reid from Human Rights Watch. "There are too many names here that Afghans will associate with war crimes, warlordism and corruption."

A spokesman for the Taleban, Zabiullah Mujahid, said the men were mostly national traitors who "have drunk the blood of Afghan people."
It's a shame
Terry Southern
isn't alive. After studying the Afghanistan War he would have written a movie script that made "Dr Strangelove" look sane.
Yet all the madness would vanish like fog in the noonday sun if Washington and the other major members of ISAF would do something called "focus:" transfer to Afghanistan the attention they've lavished on Saudi Arabia and Pakistan and a thousand other situations.
The answer would be, 'Oh no no no we need Saudi Arabia for dealing with Iran and we can't let Pakistan go over the cliff and we have to answer to the voters and --"
To which I'd reply, 'Take Ritalin for a couple weeks then call me in the morning.'
Focus on a task at hand is the only way to get something done. So why not try something new for a change and give focus a try?
Memo to Tommy Franks: HELP! HELP!
Memo to Hamid Karzai: Quit snuffling in public. You're not Glenn Beck.
Memo to Stratfor's George Friedman: Quit yammering about things you know nothing about. Afganistan is a proxy war, not an insurgency.
Memo to General David Petraeus: Shut up and fight.
Wednesday, September 29
First came the Gauls, then the Visigoths, then the Vandals, then, then --
Raccoons walking across a yard in Queens
Clearly massing for an attack, of the kind described by Queens resident Carol Aiello:
One morning not long ago, she caught one of them staring at her from a neighbor's roof gutter and all of a sudden — perhaps for no reason other than seeing those black-rimmed eyes so close and in broad daylight — she panicked.

"It was nothing like what you see on TV or in children's books," said Ms. Aiello, 51. "It was big, it was ugly and it was scary."
Not even New York politicians are safe:
Assemblywoman Cathy Nolan of Queens said that seven raccoons sauntered among the guests at a Fourth of July street party in Ridgewood, mystifying children, terrifying parents and nearly ruining the celebration.

Assemblyman Michael Miller, also of Queens, said that he stopped to make a call from his driveway the other day and a pair of raccoons ran under his car.

Sherry Ortega, 42, who lives on 68th Avenue in Glendale, not far from Ms. Aiello, said raccoons so often drank from her pool she was too scared to let her sons swim at night. "To the raccoons," she said, "our pool is the local watering hole."

Al Costello, 81, who lives nearby, said that a raccoon killed one of the stray cats Mr. Costello had fed for years. Another neighbor, Mary Borzelino, 73, said she no longer spent her evenings sitting on her stoop because of the raccoons.

"I call, 'Hey!' but all they do is turn around and look at you like, 'Are you talking to me?'
And Councilman James Vacca snarled:
"Years ago, people thought this was cute. Well, it's not cute when a raccoon is scratching at your door at 2 in the morning."

And that, he said, is what raccoons have been doing in his district in the northern Bronx.
So what is to be done to protect residents of Brooklyn, Bronx, and Queens from being murdered in their sleep by advancing raccoon hordes?
These encounters between humans and beast have become so commonplace that City Councilwoman Elizabeth S. Crowley thinks it is time the city takes a tougher stand. She has introduced a bill requiring the health department to remove raccoons from public and private property whenever someone asks the agency to do so. ...

Ms. Crowley's bill would force the city to devise a way to humanely dispose of raccoons and not, say, kill them, as authorities did to hundreds of geese in Prospect Park that were deemed a potential threat to airplanes. "The department of health would capture the raccoons and move them elsewhere, maybe to some rural area," she said.
As to the fate of the raccoon that terrified Ms Aiello, she got no response from her calls to 311 and Animal Care and Control, which only shows up when an animal with rabies is reported.
[H]elp arrived only after two police officers from the 104th Precinct station house drove past and decided to tackle the task.

They picked up a hose and sprayed the raccoon with water until it scampered out of the gutter, slid down the side of the house and ran toward nearby railroad tracks.
Quotes are from Fernanda Santos's
report
for The New York Times titled
Bedbugs, Meet Your Competition: The Dexterous, Not Easily Daunted Raccoon
. The first photo is from the original version of Santos's report -- and to give you an idea of where the Times editor stood, the photo caption described the raccoons as "creeping" across the yard.
The raccoon in the second photo is not the one Ms Aiello described. Perhaps I am being a little unfair to her with that photo but then she was a little unfair to the raccoon she saw.
Tuesday, September 28
Yes, says Thomas E. McNamara, U.S. Ambassador to Colombia from 1989 to 1991. Writing for the
September 20 edition
of the Los Angeles Times (
Why Hillary Clinton was right about Colombia and Mexico
) McNamara argued that recognizing the parallels between the conflicts in Mexico and Colombia, the U.S. and Mexico "could learn valuable lessons from Colombia's battle with narco-insurgents."
No, says Los Angeles Times reporter Ken Ellingwood. Writing in the
September 25 edition
of the Los Angeles Times (
Why Mexico is not the new Colombia when it comes to drug cartels
), Ellingwood argues that "a careful look at tactics, targets and the nature of the foe shows they're apples and oranges."
Ellingwood's argument is more closely reasoned than McNamara's because he identifies and compares five factors:
1. Operational goals of the Colombia insurgency and Mexico's drug cartels,
2. amount of territory each controls,
3. targets
4. tactics, and
5. the level of control wielded by the Colombia and Mexican federal governments and their militaries.
From his side McNamara is a veteran
Career Diplomat
who retains high-level contacts in Colombia and Washington. So he is speaking with an insider's knowledge and with tremendous experience behind him in matters of state. And McNamara is in agreement with one of Ellingwood's key points:
... In one respect, Colombia is different [than Mexico]. Besides mafias, there are narco-insurgents with full political agendas — the guerrillas. These are the usual, easily recognized types who proclaim their agenda in revolutionary political statements, military structures and, above all, in their insistence on sovereign control of all territory, not just territory needed for criminal activity.
Yet McNamara sharply diverges with Ellingwood when he argues that the activities of Mexico's drug cartels, as with those of Colombia's narco-insurgents, represent a genuine insurgency:
In both countries cartels demanded that they, not the government, determine the rules, settle disputes and control police power. This is clearly insurgency: usurpation of sovereign power, control of territory and the use of force to maintain control. What is unusual — and what causes confusion — is that [Mexico's] drug lords have a very limited political agenda.

Thus, in matters they don't care about, they don't interfere. The government can run the hospitals and schools, set taxes, pay benefits, have elections, collect the garbage, put out fires and so on. When the cartels' interests are involved, however, they insist that government must be subservient to them on their territory — or deadly violence will result. ...
Ken Ellingwood acknowledges the impact of the drug cartels on Mexico's government but contends that this is not a true insurgency:
... In many places, traffickers manipulate governors and mayors — and the police they control. Their ability to bully and extort has given them a form of power that resembles parallel rule.

But the goal is cash, not sovereignty. Drug lords don't want to collect trash, run schools or pave the streets. And very often, the violence the gangs unleash is directed against each other, not the government.

Mexico also is a much bigger country [than Colombia]. While [Mexico's] social inequities are glaring, there is no sign of a broad-based rebel movement with which traffickers could join hands.

"We've got a criminal problem, not a guerrilla problem," said Bruce Bagley, who chairs the international studies department at the University of Miami in Coral Gables. "The drug lords don't want to take over. They want to be left alone. They want a state that's pliable and porous." ...
Bagley's comments comport with
Nils Gilman's
remarks in
2008
about the present era of 'deviant' globalization and its players:
... What's new in this situation is that in many cases these "political actors" have no interest in actually becoming a state or taking over an existing state. They're happy to wield state-like authority and power, while enriching themselves via dubious business operations. I'm thinking here of groups as various as the Mahdi Army in Iraq, the PCC in Brazil, the 'Ndrangheta in Italy, or Laurent Nkunda's crew in Congo. None of these organizations plan to declare sovereign independence and file for membership in the United Nations. What they want, simply, is to carve out a space where they can do their business and not have the state mess with them. ...
Yet I don't think I'm putting words in Thomas McNamara's mouth by asking Bagley and Ellingwood what they think an insurgency is. If the cartels, in total, can demand to be left alone by the state and enforce the demand, it's splitting hairs to say they don't want to run the country. They already run it to their satisfaction -- a point I alluded to in an earlier post after I studied Stratfor's recently published map of the areas of cartel control in Mexico:
The map shows that the cartels have influence in virtually every region in Mexico. The map also shows that the only significant holdout is Mexico's capital city. But the map shows that's because the city is disputed territory; i.e., cartels are vying for control there, which gives the federal government some leverage.
If the map is correct then one could argue it's President Felipe Calderón and the troops loyal to him that are the real insurgency.
In any case, after making his argument that Mexico's government is facing an insurgency, McNamara adds a head-spinning remark:
As Colombia learned, so Mexico and Central America will also: Retaking lost sovereign control is violent. Americans must understand that these battles are to regain government control. Reducing trafficking comes later. Mexico's mafias will not disappear, but they can be forced to abandon insurgency.
Oh, snap! Is there anything else Calderón's government can do while forcing the cartels to abandon an insurgency? Build a ladder to the moon, perhaps?
Ellingwood scores a point for his side when he observes that despite the large region that FARC commanded at the height of its insurgency, its area of control was and still is clearly delimited, whereas Mexico's drug cartels and the gangs they employ are no longer centralized in specific locations, which the Stratfor map clearly shows. Ellingwood also notes the power of the cartels is highly diffused:
There is no force that appears anywhere near capable of toppling the government and, so far, no zone the Mexican army cannot reach when it wants. Instead, cartel control is more fluid. It is measured in the extent to which residents stay indoors at night to avoid roving gunmen; the degree to which Mexican news media steer away from covering crime so they don't anger the trafficking groups.
He also makes the haunting observation that, "The sense of siege hopscotches across Mexico like windblown fire across a landscape."
However, Ellingwood's sources could be wrong about the reach of the Mexican army, and I worry that McNamara's urgency could be informed by that very consideration.
The coordinated April Fool's Day attacks on two Mexican garrisons, which were accompanied by five other attacks on Mexican soldiers, was a sophisticated operation. Mexican troops were able to defeat the attackers -- killing 18, wounding two and detaining seven more suspects, according the
AP report
on the day of the attacks. However, the attacks, which the Mexican government spun as a fight between the Gulf cartel and its former allies, the Zetas, evinced several troubling features for anyone who follows asymmetrical warfare issues as they relate to foreign policy.
There was considerable speculation among defense analysts in this country about the goal of the attacks. If the speculation has been resolved, this has not showed up in any news reports I've seen. Yet what was immediately clear was that the attackers matched the soldiers in firepower and armor, and that their tactics were sophisticated enough to take the garrisons by surprise.
What the attackers lacked was the training of the soldiers. But in theory at least, such training is available to cartel enforcers because many ex-military are involved with the cartels. So there was speculation as to whether the cartel's planners simply threw away low-level foot soldiers as part of a probe -- to test the Mexican military's defenses, at least at those particular garrisons.
Another speculation was that the cartel planners sacrificed the gang members in order to send a strong warning to the Mexican and U.S. governments that U.S. forces should stay out of Mexico. This speculation has considerable weight:
Hillary Clinton's mention of Plan Colombia in her recent speech about Mexico, which touched off the comments by McNamara and Ellingwood, was not the first time this year that U.S. officials had signified escalating U.S. military interest in Mexico's situation.
Indeed, the April 1 attack on the garrisons came only eight days after SecDef Bob Gates, Chairman of the Joint Chiefs of Staff Admiral Mike Mullen, and then-DNI Dennis Blair accompanied Hillary Clinton and Homeland Secretary Janet Napolitano to a
one-day summit
in Mexico. The meeting was about the U.S.-backed Mérida Initiative, which was mounted to help Mexico's government combat drug trafficking and cartel-related violence.
The large size of the delegation was a typical Obama tactic of making a diplomatic show of force. But if the attacks on the garrisons were the answer, his administration got an earful in reply. And it would suggest that the planners of the attacks were not interested in doing anything more than temporarily blocking troops from leaving the garrisons. In other words, they didn't want to push the envelope more than necessary if they just wanted to send a message. And it would have been the same if they were only probing the garrison defenses.
In either case, the planners played enough cards on April Fool's Day to warn that Mexico's government shouldn't assume their military could win in every head-to-head encounter.
Signs over the last couple years have also raised concerns that the cartels are beginning to mimic a wide range of fourth generation warfare (4GW) tactics. As I mentioned in an earlier post Indian analyst Shlok Vaidya spied the Maoist 'fish swimming in water' tactic favored by India's Naxalites when he studied one mass demonstration in Mexico that could have been backed by a cartel.
Other analysts have expressed concern that Hezbollah's involvement in Mexico's drug trade means they're teaching fighting tactics to the cartels -- tactics that have been successful in flummoxing even Israel's military.
So my view is that Ellingwood is thinking too much in terms of first generation warfare when he assesses the military threat from the cartels. Sure, in a pitched battle against tanks and air power, the cartels can't beat the Mexican army. But one just needs to follow the ISAF war against the Taliban to know that gangs don't have to fight a pitched battle against a standing army in order to force it into a drawn-out draw. It depends on the extent to which the gangs have mastered 4GW tactics, not on the size and firepower of the military.
And for his part, I believe McNamara is overconfident if he thinks Calderón can afford to put the drug trafficking issue on the back burner while dismantling what McNamara views as an insurgency.
Hello, when it gets to the point where the good guys have wear the masks when they pose for newspaper pictures, that's a sign.(1) It's a sign the bad guys are running the show. When they see that sign, officials should know they're involved in a low-grade conflict that could drag on for many years.
So who won the debate? I'll tackle that question in the next post.
In the meantime I hope youll read the op-ed by Thomas McNamara and Ellingwood's report; both make important observations that I didn't address in this post.
I'll close with thanks to Ken Ellingwood and those who contributed to his report -- Los Angeles Times staff writer Tracy Wilkinson in Mexico City and special correspondent Chris Kraul in Bogota, Colombia. If more news reports that deal with complex issues were presented in such logical fashion it would certainly make life easier for news/ intelligence analysts and help the general public better understand many important situations around the globe.
1) The AP photo, taken by Guillermo Arias, shows a police officer and soldier with a statue of the folk saint Santa Muerte, or Death Saint. "The statue was on display during a presentation of suspects and seized items to the press in Tijuana, Mexico on March 31, 2010," according to the text that accompanied the photo. (See AP report I linked to about attacks on the garrisons that I linked to above.)
Labels: Mexico
Monday, September 27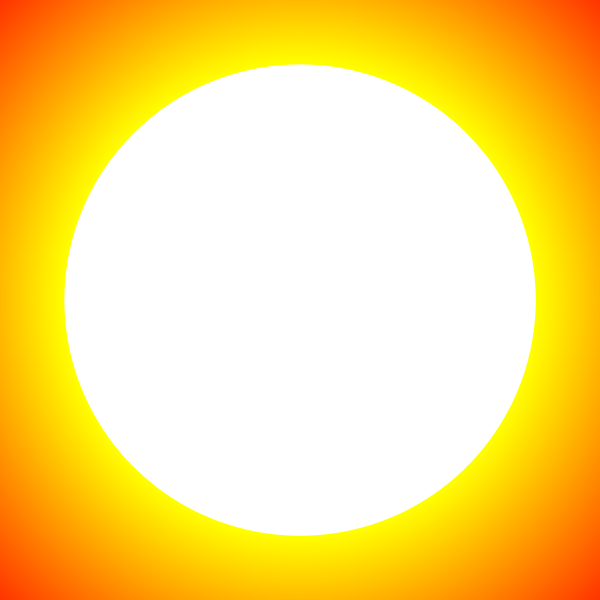 Los Angeles Times
; Monday, September 27, 2010, 7:18 PM:
L.A.'s hottest day ever

[Pundita note: Well, at least since record-keeping began for the city, which was 1877; LA was originally founded in 1781 by a Spanish governor.]

By Bob Pool and Rong-Gong Lin II

It was so hot Monday that it broke the all-time record — and the weatherman's thermometer.

The National Weather Service's thermometer for downtown Los Angeles headed into uncharted territory at 12:15 p.m. Monday, reaching 113 degrees for the first time since records began being kept in 1877.

Shortly after that banner moment, the temperature dipped back to 111, and then climbed back to 112. Then at 1 p.m., the thermometer stopped working.

The weather service office in Oxnard rushed an electronics technician 60 miles southeast to the USC campus to repair the thermometer, which is actually a highly sensitive wire connected to electronic equipment. Because of the snafu, officials said it's possible Monday's temperature actually was hotter than 113 — but they might never know. ...

Downtown L.A. was not the only place that set records. Long Beach tied an all-time record of 111. Other cities didn't break all-time records but registered new highs for the day. They include Burbank (110), Woodland Hills (111), Oxnard (100), El Cajon (109) and Indio (109).

It wasn't lost on weather aficionados that the record heat came after a summer of record low temperatures.

"Five days ago, we saw some of the lowest daytime temperatures we've seen in 50 years. ...

It was about 11 a.m. when the temperature hit 112 in downtown L.A., raising excitement at the Oxnard office that an all-time record would be broken. Scientists accelerated their checking of the USC weather station. They don't have a continuous feed of information and have to use a computer to dial into the station to check the temperature at a given time. So they began to check it every couple of minutes. ...

The previous all-time highest temperature in downtown L.A. was recorded on June 26, 1990. But Monday's temperature at 12:15 p.m. in downtown L.A. still doesn't exceed the all-time record for all of Los Angeles County. On July 22, 2006, perennial hot spot Woodland Hills hit 119 degrees.

Monday's records culminate a heat wave than began Saturday. The heat was produced by a muscular ridge of high pressure that anchored itself over Southern California. Those conditions combined with weak offshore winds that grew hotter as they pushed from the desert toward the coast. As a result, it was hotter in places like downtown, West Hollywood and Santa Monica than in some typically broiling inland areas.

With no marine layer in sight, Santa Monica hit 103 at around noon. It was slightly cooler on the Orange County coast, with Huntington Beach registering a high of 92 and Newport Beach 87.

Conditions are expected cool slightly Tuesday.

With the heat came heightened fire danger. It was about 110 in Thousand Oaks, where firefighters battled a 25-acre brush fire off the 101 Freeway.

"At the time, it was so hot that waves of shimmering heat were rising from the freeway," said passerby Aleia Wolkins of Canoga Park, "The flames made it even hotter."

A smaller brush fire was quickly extinguished earlier in the day in Ladera Heights.

The heat put pressure on Southern California's power grid, with utilities urging the public to conserve. Southern California Edison reported 11,000 customers without power Monday evening in such cities as Santa Monica, West Hollywood, Diamond Bar, Alhambra, Glendora and Rosemead. The heat prompted Metro to reduce the speeds on some of its rail lines, causing some delays. ...
Born September 23, 1926 then spent 40 years in this realm


"He influenced innumerable musicians, and remains one of the most significant tenor saxophonists in jazz history. He received many awards, among them a posthumous Special Citation from the Pulitzer Prize Board in 2007 for his 'masterful improvisation, supreme musicianship and iconic centrality to the history of jazz.'
"The influence Coltrane has had on music spans many different genres and musicians. Coltrane's massive influence on jazz, both mainstream and avant-garde, began during his lifetime and continued to grow after his death. He is one of the most dominant influences on post-1960 jazz saxophonists and has inspired an entire generation of jazz musicians.
"His revolutionary use of multi-tonic systems in jazz has become a widespread composition and reharmonization technique known as "Coltrane changes".
"Sheets of sound was a term coined in 1958 by Down Beat magazine jazz critic Ira Gitler to describe the new, unique improvisational style of John Coltrane.
"Coltrane employed extremely dense improvisational yet patterned lines consisting of high speed arpeggios and scale patterns played in rapid succession: hundreds of notes running from the lowest to highest registers. The lines are often faster than sixteenth notes, consisting of quintuplets, septuplets, etc., and can sound like glissandos.
...
What this analysis cannot describe is the profound, urgent, intense, soulful, tumultuous emotion of the music, which is its real driving force and which went on more and more to dominate Coltrane's work.
"As his career progressed, his music took on an increasingly spiritual dimension. Coltrane's spiritual journey was interwoven with his investigation into world music. He believed not only in a universal musical structure which transcended ethnic distinctions, but in being able to harness the mystical language of music itself.
"Coltrane's study of Indian music led him to believe that certain sounds and scales could 'produce specific emotional meanings. According to Coltrane, the goal of a musician was to understand these forces, control them, and elicit a response from the audience.
"Coltrane said: 'I would like to bring to people something like happiness. I would like to discover a method so that if I want it to rain, it will start right away to rain. If one of my friends is ill, I'd like to play a certain song and he will be cured; when he'd be broke, I'd bring out a different song and immediately he'd receive all the money he needed.'
"The Saint John Coltrane African Orthodox Church in San Francisco has claimed Coltrane as a saint since 1971. Its services incorporate Coltrane's music, using his lyrics as prayers."
My favorite picture of Trane,
from an album cover
I like to think that somewhere,
he's jamming with
Bird
and
Bach
.
Bebop, fugue, sheets of sound.
Now that would be a jam session.
Best intro to Trane?
Oh, I don't know.
Try
My Favorite Things
, the
live version
, Newport Jazz Festival, 1963. The version for the
studio recording
album, which also features his riff on Gershwin's
Summertime
, is great too.
Quotes are from Wikipedia's articles on
John Coltrane
and
Sheets of Sound
Sunday, September 26
Sunk in gloom about the state of your nation's economy? Despairing that your society is going to hell in a breadbasket? Feeling overwhelmed by the scope and complexity of the problems that humanity faces today? Driven nearly to distraction by the inane decisions of your political leaders?
If any or all of the above apply to you, then do yourself a kindness and click on
this link
, which takes you to the archive at John Batchelor's website for his radio show schedules for this September. Then simply scroll down the page, taking in the photographs that John has found to accompany each schedule, and glance at the photograph captions.
You'll immediately note that each photograph is a work of art, or (as in the case of David Cameron with his wife and their newborn) an iconic photo portrait. In some cases you'll need to glance through the text of a daily schedule in order to understand a photograph's connection to the news of the day. Yet when you're finished with the tour you'll find that your view of our world is not quite the same as when you embarked on it.
It is easy to get lost in the horrors that make up the warp and woof of the days news events, to see in these the measure of our world. But beyond the weave is the weaver, and this is the interaction of the vast universe, oblivious to the strivings of Earth's creatures; Earth's natural world; the history of our race; and the pageantry of humanity's struggles.
You can intuit the weaver by scrolling through the program schedule for just one month; to look at the schedules for an entire year of the John Batchelor Show is to find an overwhelming portrait of the weaver.
The show is the only news program I follow on a regular basis, so I never fail to find disagreement with John about one social- or foreign-policy issue or another. And invariably the views of a guest on his show will irritate and even anger me. Yet these complaints are trifles when viewed against the sweep of the show, which over the years has helped give me resiliency in the face of tragedies that the march of the day's headlines too often reveals.
So I find that to describe John Batchelor as a conservative radio news talk show host is akin to saying Leonardo Da Vinci was a painter. The John Batchelor Show is far more than a discussion of the day's news; it reveals the shape of our world. As such it has made art from the prosaic enterprise of reportage.
Thursday, September 23
The following report from Justin Fishel was posted to the Fox News Cable website during Fox's 6:00 PM ET news hour, which used virtually the same words to report on the scandal Fishel outlined in the post.
If you call for President Obama's impeachment after reading the news, save your breath. Obama is only the most extreme example of how much the U.S. regime has perverted Karl von Clausewitz's dictum that war is an extension of policy by other means. Von Clausewitz, while recognizing the importance of politics, did not mean that war was to be used as a tool to serve the personal ambitions of one man.
Von Clausewitz would also be horrified by the Pentagon, which has moved so far away from the concept of war that the Secretary of Defense saw nothing strange about denouncing WikiLeaks because they risked the lives of ISAF troops and their Afghan informants -- while he chose to remain silent about leaks fed to Bob Woodward. The leak about the CIA-led covert military operation in Pakistan needlessly risked the lives of the Afghan fighters and Americans in that country and the Pakistanis aiding their mission.
Suggestion: If America's politicians and the defense establishment are having such a hard time recalling the meaning of war, relocate all their closest family members to Afghanistan.
Within 30 seconds of setting those families down in towns across Afghanistan, all U.S. war planners from Obama on down would suddenly remember von Clausewitz's
other famous dictum
:
"The first and most important rule to observe...is to use our entire forces with the utmost energy. The second rule is to concentrate our power as much as possible against that section where the chief blows are to be delivered and to incur disadvantages elsewhere, so that our chances of success may increase at the decisive point. The third rule is never to waste time. Unless important advantages are to be gained from hesitation, it is necessary to set to work at once. By this speed a hundred enemy measures are nipped in the bud, and public opinion is won most rapidly. Finally, the fourth rule is to follow up our successes with the utmost energy. Only pursuit of the beaten enemy gives the fruits of victory."
Here's the Fox report:
If D.C. Can Leak, Why Can't WikiLeaks?
By Justin Fishel
Fox News; September 23, 2010 - 6:23 PM [Eastern time]

WASHINGTON -- Pentagon leaders seemed unfazed by classified revelations published in Bob Woodward's new book "Obama's Wars", an apparent double standard compared with the Pentagon response to WikiLeaks, a self-proclaimed whistle-blowing website that earlier this year revealed classified military video depicting the death of two innocent civilians in Iraq and later published 76,000 secret CIA and Pentagon documents.

In July, at the time of the WikiLeaks document dump, Defense Secretary Robert Gates told reporters the consequences could be "dangerous for our troops, our allies and Afghan partners, and may well damage our relationships and reputation in that key part of the world."

The Chairman of the Joint Chiefs of Staff, Admiral Mike Mullen, took it one step further when he said people behind WikiLeaks and its founder Julian Assange, "might already have on their hands the blood of some young soldier or that of an Afghan family."

But when Washington insider Bob Woodward published a 380-page book that included detailed information about a classified CIA-run, 3,000 strong Afghan paramilitary force operating inside Pakistan, nothing was said. Such a politically sensitive revelation could put US service members and their Afghan allies at risk, but yet the Pentagon remained silent.

And when Woodward writes that Afghan Ambassador Karl Eikenberry called Afghan President Hamid Karzai a "manic depressive" saying, "he's on his meds, he's off his meds," Secretary Gates offered no criticism.

"Well, I can't say, because I haven't read the book," Gates said when asked about the contents, much of which has been printed on the front page of the Washington Post in the last two days.

And then there were Woodward's revelations about politically sensitive conversations between Pakistan President Asif Zardari and the CIA about the escalating assassination campaign of Al Qaeda leaders by CIA drones in Pakistan's tribal areas.

"Kill the seniors," the Pakistan President reportedly told the CIA chief. "Collateral damage worries you Americans. It does not worry me."

The White House actively cooperated with Bob Woodward even ordering some in the Pentagon to talk to the Washington Post journalist. Sources tell Fox that classified conversations from inside the Situation Room were so detailed they could have only come from a transcript.

In the past Secretary Gates has ordered a crackdown on leakers following a spate of classified revelations during his tenure, but there was no outrage today because in this case it was the Pentagon and White House, officially, that provided the leaks.
John Batchelor
reports
at his blog on rumors about staffing changes in Obama's inner circle of advisors and that Michelle Obama is calling the shots for her disengaged husband. John (a Republican) has not yet blogged on the "Pledge to America," which the GOP
announced yesterday
, but he's been notoriously brutal in his comments about the party leadership. See his
Attack of the Zombie Republicans, Part 4
, for his latest diatribe.
I myself am working up to a diatribe after taking in the Pledge to America, which the Christian Science Monitor
describes
as the GOP's attempt to play to the Tea Partiers.
Everyone with half a brain knows that all the Republicans had to do in the run-up to the mid-term elections was stand back and let the Democrats continue to form a circular firing squad.
It's been going so badly for the Democrats and the Totalitarian wing of the party that they've been reduced to attacking Fox News Cable and trying to portray the Tea Partiers as
American Taliban
. That's been their answer to criticism. But now, with the unveiling of the Pledge, the GOP leaders have rescued their opponents by giving them something like 20 pages of talking points.
But nobody's that stupid. So what's really going on? I suspect the GOP leadership is trying to force Glenn Beck, who is the most influential person in America at this time, into carrying the Republican Party on his shoulders.
If that's their game, I guess they weren't tuned into Fox on the evening that Glenn pulled the John Galt Maneuver on Rupert Murdoch.
The maneuver, for those who haven't read
Atlas Shrugged
, was a swift sidestep to reveal to a national television audience that he had been forced in front of the TV camera at gunpoint.
Glenn did as much shortly after his show was launched on Fox. This was after Obama returned the British government's gift of a bust of Winston Churchill and didn't give Gordon Brown a Rose Garden press conference or a state dinner when Brown came to Washington to yap at Congress.
Out of the blue, Glenn turned and called off camera, "How many newspapers does Rupert Murdoch own in Britain?" Answering his own question he said, "All of them."
Then he looked into the camera and said in robotic fashion that he wanted everyone in his audience to write the British embassy (while the address of the embassy in Washington scrolled on the TV screen) to express their anger with Obama's disrespect to the British and to say how much they loved Britain.
It was the first time I'd seen the show and my previous exposure to Beck's views had been 10 minutes of watching his show on CNN many months before. Yet in that one moment I became this country's staunchest Glenn Beck fan. Surely only those in the audience who knew about Murdoch's cynical support for the British Labor party grasped the full import of Glenn's maneuver. But it was his way of telling Murdoch that while he was grateful to have been given a show at Fox he would never be grateful enough to compromise his principles.
I wrote all the above before Glenn's 5:00 PM show aired this evening. At 5:06 PM I can report to you that within the first minute of his show Glenn signaled that he would not carry the GOP and its Pledge to America on his shoulders.
Noting the GOP pledge to return the federal government's spending to pre-2008 levels, Glenn asked, "Pre-08 levels? How about returning it to pre-1908 levels?"
And he was just getting warmed up. I hope the GOP leaders are tuned in and taking notes.
As for me -- I too am grateful to Rupert Murdoch. I'm grateful that he brought Glenn to Fox, and that he made FNC into the only mainstream alterative to the Democrat Party-friendly television networks and cable news shows. But not so grateful I'll ever forget or forgive that Murdoch cynically
carried so much water
for China's Communist Party that he can be fairly termed this era's Edgar Snow.
[W]e impatiently await India's first luncheon at the G7/8 meeting. Yes, India has finally received an invitation to the lunch. If memory serves, this will be China's second lunch. Pundita can't wait for the Chinese and Indian delegations to arrive. It's going to be music to hear the anti-globalist protesters yelling, "Stop robbing the poor!" at the Chinese and Indians sneaking in the back entrance to the luncheon.
-- from
We're so glad you enjoyed the G8 luncheon, India and China! With wine and tip that comes to 5 billion dollars;
Pundita
, March 2005.
In late 2006, after Beijing
rolled out
$5 billion in concessionary loans to Africa, a colleague who wasn't happy about China's growing influence in the continent and who'd read the above post told me in amusement, "Now look at what you've done. Will you
shut up
."
I was having too much fun needling the Chinese about their 'We just poor developing country' comedy routine to shut up. China's government had been playing a double game -- insisting on being treated as a first world nation when it suited them, retreating into second- or third-world nation status when it didn't.
Beijing's response to such complaints was to start a campaign to downplay the differences between first, second, and third world categories.
Yet China's double game meant it was taking more from the aid- and soft-loan cookie jar than it was entitled to. That was helping Beijing come up with money to play at being a major power -- much in the way Pakistan has been able to punch above its weight in South Asia by extorting money from the USA and other Western countries to finance its military and WMD buildup.
All this explains why'd I'm breaking radio silence to pass along the following report, which caused me so much laughter I had to breathe into a paper bag to get control of my mirth.
Why did it take the international community so long to discover there was gambling in Casablanca? In years past I played the fool by giving detailed replies to the question, as if the questioners were actually interested in knowing the answer. Today, with my patience snapped, I just reply, "Because you've preferred to be studiously blind."
Rich China plays the 'poor' card for aid
By Antoaneta Becker
Inter Press Service via Asia Times; September 22, 2010

LONDON - As China basks in international praise for its spectacular economic transformation over the past 30 years, some shadow sides of this story of triumph have begun to emerge.

The world's second-largest economy has been accused of exploiting its status of a populous developing country to claim grants and aid that would have served poorer countries better. And as it continues to receive millions of euros in aid from the European Union, China has stepped up its own foreign aid activities in African and Latin American countries in order to bolster its long-term economic interests and secure energy and mineral resources.

China surpassed Japan as the world's second-largest economy last quarter, crowning the nation's three-decade rise from communist isolation to emerging superpower. The country led the world out of the 2008 global recession with an economy last year that is more than 90 times bigger than when market reform architect Deng Xiaoping abandoned communist policies in 1978. Experts predict that after unseating Japan and passing Germany, France and Britain in recent years China will overtake the United States as the world's largest economy as early as 2030.

World Bank Group president Robert Zoellick praised China's 30-year-long journey as a worthy lesson in helping the world overcome poverty. Speaking in Beijing on September 15 to mark the 30th anniversary of the China-World Bank relationship, Zoellick said that between 1981 and 2004, China succeeded in lifting more than half a billion people out of extreme poverty. "This is certainly the greatest leap to overcome poverty in history. We and the world have much to learn from this," he said.

But China's spectacular transformation has been drawing ever more scrutiny. The country has been accused of aggressively pursuing grants to fight AIDS, malaria and tuberculosis, and receiving more money than severely deprived African nations.

A former official at the Global Fund to Fight AIDS, Tuberculosis and Malaria has disclosed that China was given three times as much to fight AIDS and malaria than South Africa, one of the worst-affected countries. Despite reporting only 38 deaths from malaria last year, China has won malaria grants totaling US$149 million or more than the Democratic Republic of Congo, which reported nearly 25,000 malaria deaths in the same period.

"We imagined the bulk of the money ending up in places like Lesotho, Haiti and Uganda, where these three diseases have reached crisis levels," Jack Chow, the lead US negotiator in the founding of the Global Fund wrote in the Foreign Policy Magazine. "So it might surprise and concern you - as much as it still does me - to learn that one of the top grant recipients isn't in sub-Saharan Africa, Latin America, or impoverished Central Asia. It's a country with $2.5 trillion in foreign currency reserves: China."

China's huge population means that its per capita income, held as the key criteria in assessing grants, places the country on the level of impoverished nations like Cameroon and Bolivia. According to Chow, China had "exploited" the Global Fund's set-up to win more aid grants than 29 African countries.

China's leap into becoming a global economic powerhouse has not translated yet into significantly increased contributions to the Fund. Over the eight years since the Global Fund was launched, China has made contributions of $16 million s but has been awarded $1 billion in grants. By comparison, the United States has committed $6.5 billion and France has offered $2.5 billion over the same period.

European countries are now increasingly calling on China to play its part in addressing international challenges. The UK government has halted aid to China and has urged the European Union to reconsider sending hundreds of millions of euros in aid to the world's largest exporter.

"UK money should be spent helping the poorest people in the poorest countries," Andrew Mitchell, the International Development Secretary said in June when he announced Britain was going to stop giving aid to China.

"I understand these new concerns very well," says Ding Xueliang, political scientist at the Hong Kong University of Science and Technology. "In the past few years China has shown to the world how much money its government has: by staging the Beijing Olympics and the Shanghai Expo one after the other. My prediction is that many foreign donors will go in the direction of the UK government."

European Union-funded projects in China include natural forest and river basin management, clean energy research, and environmental governance training programs. Brussels has earmarked 224 million euros (US$293 billion) in public funds for Beijing between 2007 and 2013.

The EU has been criticized for spending millions in emerging economies that now compete with the EU and individual member states in many areas instead of directing its efforts to impoverished countries in real need.

China has stunned Western powers with its aid largesse and aggressive infrastructure investment in Africa, Asia and Latin America, where it vies with the West for influence and resources.

In Africa alone, China's commitments for infrastructure rose to $7 billion in 2007 from less than $1 billion per year before 2003, according to the World Bank. By the end of 2009, the volume of China's accumulative non-financial investment in African countries had surpassed $8 billion (Chinese government figures) and it had become the largest investor in the continent among developing nations.

Ding has a word of caution. "In China there is a very popular saying these days, which translated means 'rich government, poor people'. One should remember that even at the height of the Great Leap Forward in the 1960s, when millions of Chinese people were dying of hunger, Mao Zedong sent enormous amounts of military and economic aid to many countries around the world."
Wednesday, September 22
Filmmaker Brent E. Huffman in Senegal

Brent E. Huffman
writes about his impressions
while filming
The Colony
, a documentary on how Africans and Chinese are meeting each other in Africa. ((H/T
Nils Gilman
) Some of his thoughts:
... What surprised me most was the Wild West kind of vibe shown in the attitudes of the Chinese in Senegal. This was the new frontier for them and they were the new cowboys conquering this new world. These young pioneering men and woman threw caution to the wind in their bold adventure. ...

This young vibrant Chinese community was reminiscent of the fiction films of Chinese filmmaker Jia Zhang Ke like Unknown Pleasures and Platform. These were not the conservative shy people of my wife's generation in China. These were outspoken, rebellious, and ambitious youths proudly displaying their brightly dyed hair and trendy low cut clothing. These young twenty-somethings drink, smoke, and sing loud karaoke as they complain about the day's events. ...
Can the Chinese do any worse in Africa than the Western colonizers? One thing that's clear from Huffman's writings and others that examine the Chinese presence in Africa: China's small business owners aren't interested in making a show of playing caretakers to the natives, much less being their masters. They just want to make a lot of money.
Ah, but this isn't the way colonizers are supposed to act. There has already been bloodshed; Huffman filmed a murder that took place while he was in Senegal making
The Colony.
And his article ends with the observation:
I foresee the Chinese will have to eventually ramp up private security, a practice already in place in some African nations, in order to protect their investments.
I suppose I should stop here, before I lapse into so much political incorrectness it shocks readers who've not seen all I've seen. But I'll tell you something: Pakistan's government is racing against India's to get a competing dam finished before India gets theirs built. Guess who the Pakistani government hired to help them finish the dam fast? Not Pakistani laborers, that's for sure. An hour's work. Then a tea break. It's the same in Afghanistan. No; they hired Chinese laborers.
Thus we see the true clash of civilizations taking shape. It is a myth that al Qaeda or the Muslim Brotherhood thought up the idea of establishing a global caliphate in the present era. That idea came from the Saudis, and long before the discovery of oil in their region; it is their tribe's core belief. The restoration of the caliphate's lost power will come from imposing submission by one means or another. For the Chinese the restoration of the Middle Kingdom will come from hard work.
But the clash of these inimical approaches to life is on the distant horizon. Meanwhile the Chinese will learn to make more allowances for the fact that success, for many, is having others do their bidding.
And meanwhile we have what's in front of us -- an intelligent and adventurous American who is far too young to be cynical about the ways of human nature. Visit Brent Huffman's
blog
to learn more about him and see the short version of his portrait of the Chinese in Africa.
Tuesday, September 21
7:40 PM ET UPDATE
I sent the following post to The Glittering Eye's
Dave Schuler
, who closely tracks U.S. economic issues, for his comment. Dave replied:
See also the Consumer Metrics Institute's measures of economic activity. They differ somewhat from the reports we're getting from government agencies and the NBER. They work from real-time measurements rather than estimates, interpolations, or extrapolations.
Here's a partial quote from the institute that summarizes the chart activity they show:
"Looking ahead, should the 2010 event recover from its bottom exactly like the 2008 event did, it would still experience another 466 percentage-days of contraction before ending -- resulting in a grand total of 1058 percentage-days of contraction for the 2010 event, fully 33% more severe than the "Great Recession of 2008."

This, of course, assumes that stimuli comparable to those seen in 2008-2009 will be available to cause such a recovery during 2010-2011 -- and that unemployment quickly returns to the levels that helped consumer demand start to rebound in late August of 2008: about 6.1%. Absent fresh consumer stimuli and dropping unemployment rates, the consumer demand contraction we are witnessing could very well linger." [...]
***********************************************************************
Wal-Mart Shoppers

Notes:
See the post at John's blog for accompanying video and the WABC-77 radio archive for the podcast (
link
) of his discussion with Miller. The CNBC mention and link relate to Velma Hart's headline-making question to Barack Obama.
Wal-Mart Growth
By John Batchelor on September 20, 2010
Spoke Rich Miller, Bloomberg, to learn the new explanation for the sluggishness we see in the malls and at the markets is that this is a growth recession. The GDP will rise to 2.5% and higher in 2011, but joblessness will also climb over 10% again, and the housing market will remain a blackhole for consumers and a drag on the recovery. There are 7-8 million homes with mortgages that are in some process of foreclosure. One quarter of the people who have stopped paying on their mortgage are still living rent free in their forceclosed home -- and most of these folk have jobs and are just making a practical decision to keep their money for the future and not pour it into an underwater hole.
The center of the trouble remains the joblessness. Am told it will last years, and that many people over 50 who lose their jobs will never work fully again.
Wal-Mart tells the tale that many of its customers are depending upon government assistance: the last day of each month, the stores fill up with shoppers at midnight who are waiting for their government debit cards to regain cash so they can buy food and baby formula
.
The poverty rate for 55-64 is climbing quickly. Growth recession.
POTUS was on CNBC in a defensive shell
. POTUS does not evidence an understanding that his vastly expensive programs have retarded recovery by heaping on debt. Study shows that debt discourages growth because folk anticipate sensibly that there will be higher taxes.
POTUS trusts taxes. POTUS does not trust private investment -- which is why he thinks raising cap gains and taxing the rich will not deter growth. Wrong foot, wrong brain, wrong direction: and the White House is about to be spanked at the polls. The day after, the panic will begin. Wal-Mart growth recession.
Source Document
Bloomberg
:
Escaping Double Dip to Growth Recession Means No Unemployment Relief Seen
*********************
John added a report to his comment section that's a 'must read' about Wal-Mart's new urban-centric expansion strategy:
Wal-Mart sets sights on San Francisco
by Andrew S. Ross
San Francisco Chronicle
September 21, 2010

As part of its new "urban strategy," the world's largest retailer, Wal-Mart Stores Inc., is looking to open two dozen stores in the Bay Area, I'm told.

Most of them are in the East Bay, but also on the Peninsula, in San Jose, and in the city that has always said, "No way, Jose" to the Bentonville, Ark., big-box giant.

But these aren't big boxes.

Instead, they are the "smaller format" stores favored by the likes of Trader Joe's Co., Whole Foods Market Inc. and the British supermarket chain Tesco PLC, whose Fresh & Easy "neighborhood markets" are coming to the Bay Area, including San Francisco's Bayview neighborhood.

And, like these others, they'll be primarily grocery stores, with plenty of fresh foods and prepared takeout.

"Wal-Mart is throwing out their old playbook," said Garrick Brown, vice president of research at Colliers International, a global real estate brokerage. "They're going after the urban market, which they haven't been able to penetrate, mostly because of their size."

"That's where the money is"

Wal-Mart has not disclosed details, but Brown said a company source put the nationwide number of planned new, city-centric stores between 300 and 400.

"Smaller designs, in the 20,000 -square-foot range, and mostly groceries - that's where the money is," said Brown, who noted that 51 percent of Wal-Mart's U.S. revenue came from groceries last year. [...]
Abdullah Abdullah was Ahmad Wali Massoud's
protege
, but there's always been a problem with Abdullah, as the following report indicates. Is Amrullah Saleh the solution to the problem? We'll soon find out.
**************************************
Why the next parliament won't check Karzai's power
By Ben Arnoldy
The Christian Science Monitor
September 19, 2010
The results of Saturday's Afghanistan election aren't expected for days, but because the parliamentary candidates ran as individuals, not as party members, they are unlikely to unite in opposition to President Hamid Karzai.
Kabul - Afghanistan's election on Saturday was tarnished by attacks that killed at least 12 people, reports of fraud, and a light turnout. Still, whichever parliamentary candidates end up victorious once results finally trickle in will play a role in the coming scrum for power as international forces draw down over the five-year term ahead.
Specifically, President Hamid Karzai could try to dodge his term limit or step up negotiations with the Taliban in an effort to retain power. Also in the mix will be a decision over long-term basing rights for American troops.
These issues are of intense interest to fractious opposition forces and outside governments alike, many of whom have serious doubts about fully trusting Mr. Karzai's judgment. They are hoping that the next parliament – which won't be sorted out and seated for months – will become a more effective check on Afghanistan's executive branch.
But the new parliament is unlikely to be a strong check on Karzai, because the candidates mostly ran as individuals rather than under the banner of parties or the disorganized opposition movement.
"I believe that the next parliament, unfortunately, will be even weaker than the current one," says Sabrina Saqib, a member of Parliament from Kabul. "Because we are all running as individuals, it's very easy to buy MPs, to deal with them, when we are individuals."
She decided not to stand for the new parliament because it would once again be 249 members each working alone, thereby getting little done.
Afghan political parties are mostly irrelevant, having been largely discredited during the initial decades of the Afghan conflict.
Karzai, meanwhile, has no party but has the apparatus of government, with which he could influence votes – legally and illegally. His family also controls major businesses like the troubled Kabul Bank, allowing him indirect avenues through which to financially support pliant MPs.
To be sure, other players put money into the election for disparate reasons.
Iran appeared to be actively donating to candidates, probably looking for help opposing permanent US base agreements on its doorstep, says Ms. Saqib.
Businessmen are not all in league with Karzai – some are apparently frustrated with his family's control of the business landscape. Malalai Ishaq Zai, a vocal critic of Karzai's half-brother in Kandahar, says she is receiving support from various businessmen there.
But broader-based unhappiness with the government and its secretive outreach to the Taliban have so far not been effectively channeled into a coherent opposition movement.
Saqib supported Abdullah Abdullah during his challenge to Karzai for the presidency last year. When he lost, Dr. Abdullah promised to work for a national opposition movement.
But Saqib became disillusioned.
"I said goodbye to Abdullah," says Saqib. "I told Dr. Abdullah that 'I joined your team because … we know where we are going to, with whom, how.' That was for [the presidential] election. The election is over, and I can't see such plan. I don't know where we are going."
She says that a European government had been interested in financially supporting Abdullah's movement as a way to foster healthy democratic opposition.
But a diplomat from that country told her privately that interest faded when Abdullah failed to offer any plan or goals, but said he could do little since he had no money.
In a press conference before the Sept. 18 election, Abdullah said his movement supported around 300 of some 2,500 candidates. He said his group could not support them financially, but did help them fundraise and organize.
"We have just laid the foundation for the National Alliance for Change and Hope. That's very young," he said.
His deputy, Homayoun Shah Assefy, emphasized that the young movement was not a political party with narrow ideologies, but a big tent for everyone wanting change. "It will take time to have all of our friends vote in the same way," says Mr. Assefy.
The slow pace of Abdullah's movement is spawning competitors for the opposition mantle.
"There is no address for political opposition in Kabul," says Haroun Mir, an analyst-turned-candidate from Kabul. "A year has passed. Can we afford to wait another year or two when we all know the fate of Afghanistan will be decided in the next couple of years?"
Mr. Mir is running under the umbrella of Amrullah Saleh, the former head of Afghanistan's intelligence agency. Mr. Saleh fell out with Karzai over the president's warming relations with Pakistan and the Taliban leadership, and is trying to start his own opposition movement.
Mir says such opposition needs to be built before international forces pull out so that there will be some group with a real political base to sit down opposite the Taliban.
"If tomorrow the international community decides we will move toward a political settlement, who would be able to represent the majority of Afghan people who are opposed to the Taliban? There is no voice for them," says Mir.
"Are we offering an exit strategy for the Taliban," he asks, "or are the Taliban offering an exit strategy for President Karzai or the US?"
At the moment, Western governments are signaling they want a stronger check on the president – a change from their initial preferences, codified in the Constitution, for a strong executive.
"The argument that it's good to have one person to deal with is how the Constitution was set up in 2004," says William Maley, an Afghanistan expert at Australian National University in Canberra. "The problems with having Karzai be that person have become palpable at this point."
It is a scurrilous lie, started by one of my enemies on the Tory backbench, that the only way to get on my blogroll is to say nice things about Pundita essays. But it is true that often I've discovered a blog because it discussed a post of mine. One of my regrets is that the volume of research and essay writing I do, along with my attempts to have a life, prevent me from spending more time reading other blogs. It's partly from a sense of guilt about that situation that I'm doing this post to accompany the addition of some blogs to the blogroll or to reinstate them.
Fausta's Blog
Ignore the cartoon of the ominous-looking woman on the blog's banner.
<---- This is the 'real' Fausta (the one on the left) in what she calls not one of her better photographs. But it's enough to convey the charming woman who runs the blog, which accompanies her blogosphere radio show.
Although her blog features many posts related to U.S. political conservative views, which frankly I don't bother to read, her weekly
Latin American 'carnival'
of links to blog posts/news items about Latin America, and her frequent posts about Latin American matters, is why the blog is long overdue for addition to the Pundita blogroll.
It goes without saying that U.S. citizens of voting age desperately need more news about Latin American/Caribbean issues. One of the greatest failings of the U.S. mainstream media and even the U.S. blogosphere is how little attention they give to Latin America and the Caribbean.
The El Paso Times
and
Mexico in Focus
blog
Last week a blogger sent me a news item from the El Paso Times about a
car bomb in Ciudad Juárez
, in a day-care center parking lot (which the police were able to deactivate).
Right next to the report on the car bomb, which was was filed by Alex Hinojosa, was a linked list of news reports from sources such as The Washington Post and the (U.K.) Guardian under the title
Fighting the Border Drug War
. That's when it hit me: Juárez, Mexico, 'murder capital of world,' is a stone's throw from El Paso, Texas. So of course an El Paso newspaper would be tracking daily news reports on the drug-related violence in Mexico. Duh.
Mexico Slogger it ain't but the list is better than nothing, if you can't read Spanish but you're trying to scrape together a picture of today's Mexico.
It was by scanning the comment section in a
Guardian report
linked to at the El Paso Times then zipping to Wikipedia's
article
on the Sinaloa Cartel that I found U.S.-based National Public Radio's stunning
investigation
, published in May of this year, of the cartel. There had been many accusations over the years that the cartel had gained influence in Mexico at the federal level, and in 2009 NPR had carried
a series of reports
about them. But such accusations had never been backed by forensic evidence.
In 2010, in an approach that evoked the one used by the Mexican detective in Orson Welles' "Touch of Evil," the NPR investigative team plowed through thousands of police reports and found a clear pattern in the arrests of different cartel members. While not necessarily indicative of corruption (police and prosecutors will often favor one criminal syndicate to help them take down others) the pattern indicated that the Sinaloa cartel had indeed been given preferential treatment by the Mexican authorities.
The El Paso Times even has a
Mexico in Focus
blog (link is found next to the list of reports). The blog, run by Mexican journalist Lourdes Cardenas, was a great disappointment to me -- but then readers who saw my "
Mexico Insurgency
" post can imagine what I was hoping to find when I clicked on the link: Mexico Slogger.
However, Ms. Cardenas, who has "over 20 years of experience working as an editor, producer, correspondent and reporter for Mexican and American media in Mexico and the United States," does make a stab at following news out of Mexico and these discussions are in English, so again they're better than nothing.
If more Gringos and Gringettes from around the USA (and around the world) visited the section and added polite questions and comments to the comment section, this might encourage the paper's editorial board to expand the section and even give Ms Cardenas an assistant. Then we might eventually have a right proper English-language Mexico version of the late, great Iraq Slogger, which Americans desperately need beep this is a recording.
Armchair Generalist
From the blog's "About" section:
Jason Sigger is a defense policy analyst in the Washington DC area. I discuss general military topics and specific chemical, biological, radiological, and nuclear (CBRN) defense issues, in addition to general day-to-day military issues. I could be described as left of center, a moderate or progressive voice, and a proud member of the reality-based community. One of the main issues I will be working on is to identify progressive positions on military affairs.

Certainly there are lots of conservative positions on military affairs, and many seem to think all progressives are pansy ass anti-war demonstrators. I believe that the key is really articulating a progressive national security strategy and promoting a non-partisan military strategy. Hopefully this blog will broaden the discussion. See the glossary under "Core Issues" on the left side for decrypting any military acronyms, brevity codes, or abbreviations (ABCAs). ...
Just for the glossary this milblog is valuable, but every time I visit the site I find discussion of books, scholarly articles and news items that slipped through the cracks of the mainstream press, yet which are important for those trying to make sense of U.S. defense/foreign 'policy' -- although policy is too imprecise a word to describe the cacophony of foreign and domestic lobbies that have turned official Washington into an extension of the Washington National Zoo.
This is not to say I don't have disagreements with the Generalist's opinions on many matters; we have agreed to disagree in the past. And I will take this opportunity to mock his
apology
for the Afghanistan Study Group Report, which Joshua Foust at Registan
shredded into confetti
before incinerating it.
So thoroughly did Foust's analysis discredit the study group's scholarship that in an attempt to save his think tank's reputation Steve Clemons crawled on his belly in Registan's comment section to rationalize the report. The study group wasn't trying to do an actual study, Clemons explained; they were just trying to raise the level of debate in Washington about Afghanistan.
That's what's out there, folks.
Where was I?
The Marmot's Hole
Things are heating up on the Korean peninsula again, so it's time to restore Marmot to the blogroll, although I can't remember for the life of me why I dropped the blog in the first place. The blog's Korean-speaking American author, native Long Islander and Georgetown University grad, Robert J. Koehler, has lived in Korea since 1997; his day job is editor of a Korean cultural affairs magazine.
He is careful to explain that The Marmot's Hole is his very personal view of Korea. ("If you're using this blog as your primary window on Korea -- and I pray to God you aren't -- then I beg you to reconsider.") But he writes of matters Korean with the mixture of affection and exasperation that marks someone who's developed a 'feel' for a country -- in this case, two countries: North and South Korea -- and its people:
The blog represents a rather poor attempt to mix "hard" news and intellectually enriching discussion of "serious" topics such as Korean history, Korean politics, North Korea, the U.S. troop presence in Korea and regional geopolitics with less-serious fare -- Korean tabloid crap, booby pics, "dumb foreigner" stories and the like.
The Marmot's Hole, which is graced with Koehler's droll sense of humor, helps keep my feet on the ground when I study U.S. policy toward the peninsula.
The one caveat that Koehler does not mention in the "About" section of his blog might be intuited by noting the glaring omission of The North Korean Economy Watch blog from Marmot's extensive blogroll listing of Asian/Korean blogs.
All expats who live in a country they blog about are working under certain constraints when the country's government is on the authoritarian side.
North Korean Economy Watch
This blog's author, an American named Curtis Melvin, is under no such constraint because he's based in the USA. Melvin has a MA in economics and is working on his PhD.
Using "public maps, interviews, innovative analysis, and elbow grease" Melvin created the most comprehensive Google Earth mapping of North Korea available to the public. Which I doubt has endeared him to Pyongyang. And his enthusiasm for tracking and analyzing North Korea's economic prospects probably hasn't endeared him to Seoul's defense hardliners, either -- or the USA's.