Monday, April 30
Note
The next Pundita post will be on May 16.
Best regards to all,
Pundita

Thursday, April 19
Afghanistan has a stubbornly high illiteracy rate of 72 percent, so TV and radio are the most effective ways of spreading news around the country. Afghan Journalists Strain Against Gags
By Giuliana Sgrena
Inter Press Service
KABUL, Apr 18, 2012 (IPS) - Afghanistan is quickly becoming one of the deadliest countries in the world for foreign and local journalists. In the last decade alone, 16 journalists have been killed on the job and so far no one has been brought to justice for these murders.
The silence of Afghan President Hamid Karzai in the face of such impunity is also a serious cause for concern for press freedom advocates.
After the fall of the Taliban and the arrival of foreign troops in 2001, Afghanistan experienced a 'media boom' that led to the rapid proliferation of publishing and broadcasting houses. The country is currently home to 200 print news outlets, 44 television stations (25 of which are in Kabul), about 141 radio stations and eight news agencies, all of which are increasing steadily.
Sadly, this increase has done little to improve press freedom in the country, since most media are linked to the government, warlords, the governments of occupying forces, or powerful, wealthy men – none of whom allow journalists to carry out their work properly.
Add to this the Taliban-imposed censorship of all media, including images of nudity that appear in soap operas, and the press landscape in Afghanistan bears striking resemblance to a battlefield on which journalists must wage a daily war to report the truth.
Widespread censorship
Nazir Fayaz, a 34-year-old journalist who has been working for years at Ariana TV, was forced to resign three months ago because of a dispute with the Iranian ambassador.
During an interview the Iranian diplomat accused Afghan people of "accepting the foreign occupation", a statement which Fayaz openly criticised.
Because his harsh response to the ambassador was broadcast nationwide, Fayaz was put in jail for two days, then forced by Iranian and Afghan authorities to resign.
Now, Fayaz gets threatening phone calls not only from the Iranian embassy but also from "the government, warlords, drug traffickers and Taliban. It's very risky to be a journalist in Afghanistan," Fayaz told IPS.
"There is no freedom of press in Afghanistan because all the media are in the hands of warlords, mafia and banks. Censorship is even stronger in governmental media. Ariana TV was (independent) until the Afghan-American owner, Ehsan Bayat, became senator," Fayaz told IPS.
Fayaz is now considering leaving the field altogether to become an activist with the Afghan Independent Human Rights Commission because "there is no chance of doing an honest job in media in Afghanistan." He believes that free media is crucial to bringing peace to the country, "but if there is no freedom of expression the result will be the opposite," he predicted ominously.
Some provinces in the south and east of Afghanistan, like Helmand, Uruzgan, Paktika and Farah, are no-go areas for journalists.
On Feb. 22, 2011, the decapitated body of Sadim Khan Bhadrzai, who had been kidnapped the previous evening, was found in Urgun, in the southeastern province of Paktika. He was the manager of Mehman- Melma, a local, very popular radio, and his death was just the latest in a series of targeted assassinations of media personnel over the years.
Every year there are hundreds of cases of violence against journalists, most of them in Kabul, Herat and Helmand.
Women journalists solider on
Women journalists have increasingly become the target of threats. In 2007 Zakia Zaki, the owner of Radio Peace in Kandahar, was shot and killed in her bed, where she sleeping with her young son.
But despite the dangers of the job, women haven't given up.
Najeeba Feroz is a frail but resolute 24-year-old journalist working for BBC Afghanistan, which broadcasts in Dari and Pashto. Her office in Shara Now, in the centre of Kabul, is a well protected building surrounded by armed guards.
Feroz earned her degree at Kabul University and worked at a string of independent print and broadcast outlets, including Tolo TV, but was soon frustrated by the lack of independent reporting and the heavy- handed political control of all media.
"The only choice you have is between censorship or self censorship. That's why I moved to the BBC," she told IPS.
Here, "we verify all our sources and we don't care if we have to report on corruption involving the government or warlords, as long as the reporting corresponds to reality," she said.
Feroz, like many other journalists, wants to leave the country.
"After three years of work here (at the BBC) we have the opportunity to spend one year outside, this will be a good chance, but after that I will come back to help my people," said Feroz, whose beat is covering women's issues that often go unreported.
Senator Belqis Roshan, another intrepid female journalist, told IPS she travels around her province of Farah, collecting news about violence against women and raising the voices of victims in the senate, because "in Farah we have no media at all," she said.
Afghanistan has a stubbornly high illiteracy rate of 72 percent, so TV and radio are the most effective ways of spreading news around the country.
(END)
Labels: Afghanistan media, censorship
Wednesday, April 11
"[A] number of the programs broadcasted by these TV channels and News Agency are displayed with a motive to disrupt the thinking of the Afghan people."
Of course the infiltrators are hotly denying everything, probably on the technicality that they're influence agents, not spies, lol. But by any term the NDS has gotten a step ahead of them.
Infiltration of Pakistan, Iran in Afghan Medias: NDS
Khaama Press [Afghanistan]
March 11, 2012
Officials in the Afghan Intelligence Department (National Directorate for Security) announced a number of the local TV channels and a News Agency was financially supported by neighboring Pakistan and Iran.
A spokesman for the Afghan National Directorate for Security Lotfullah Mashal said, a number of the programs broadcasted by these TV channels and News Agency are displayed with a motive to disrupt the thinking of the Afghan people.
While speaking during a press conference along with the representatives from the Afghan Medias, Afghan Ministry of Culture and Information, Afghan Interior Ministry, Afghan Foreign Ministry and NDS, Mr. Mashal said, a number of the Iranian and Pakistani nationals are working as the program and policy makers of these Media Agencies without informing the Afghan government officials.
Mr. Mashal also named Tamadon and Noor Television Channels as an exemplary which broadcasts programs in accordance with the Agendas of the Iranian government.
He said, "The subjects broadcasted by Tamadon TV was handed over to them by Iranian sources and are not created by Tamadon TV officials, and Noor TV normally invites individuals who oppose the presence of foreign troops and installation of foreign forces in Afghanistan and also criticize the achievements of the Afghan government."
He also said, a number of Pakistani spies are also working in Shamshad TV which broadcasts in Pushto language. He said, "Shamshad TV has hired 12 foreigners without informing the Ministry of Foreign Affairs and the Ministry of Culture and Information of Afghanistan. The Financial Director and a program maker of this TV is Pakistani nationals and creates Pakistani subjects for display."
Mr. Mashal said he was 80% sure that the 12 individuals are the spies of ISI (Inter Services Intelligence), and would formally work in this TV if they were not spies.
According to Afghan NDS spokesman Lotfullah Mashal, the presence of foreign workers in Media Agencies without informing the Afghan government indicates that these individuals are following their political targets in this country.
However Tamadon and Shamshad TV officials denied the allegations by the Afghan NDS and urged them to hand over their evidences in this regard.
Mohammad Rahmati an official at Tamandon TV said, "Mr. Mashal presented his comments based on speculations and did not present any evidence. We deny his comments and will announce our stance formally in the near future."
Khpalwak Safi Head of the Publications for Shamshad TV said, "I challenge Mr. Mashal and invite him to present evidences in regards to his comments and prove his claims."
Afghan NDS spokesman Lotfullah Mashal also said, Fars Press and Press TV was working without having legal permit in Afghanistan and urged Pakistan and Iran to prevent interfering in internal issues of Afghanistan.
This comes as financial support to a number of Media Agencies in Afghanistan is considered to be an ambiguous issue, where 50 TV channels, 80 Radio Stations and dozens of printing presses have been launched across the country during the past 10 years.
In the meantime officials in the ministry of culture and information of Afghanistan recently urged the Media Agencies to specify their financial sources and present it to the ministry in written statements.
********
Labels: Afghan media, Afghan War 2012, Amrullah Saleh, influence agents, Iran in Afghanistan, NDS, Pakistan in Afghanistan
Sunday, April 8
Bottom line: poppy is a less water-intensive crop than other exportable agricultural commodities, and industrial mining is hugely water intensive.
Water & energy sector in critical situation
By Frozan Muradi
April 3, 2012
Pajhwok Afghan News

KABUL - A shortage water reservoirs and sharing of the precious, but depleting, resource with neighbours have created a critical situation for the country's water and energy sector.

At a ceremony marking International Water Day in Kabul, Water and Energy Minister Mohammad Ismail Khan linked the lack of reservoirs to the continued war and insecurity in the country, where most of agriculture land is rain-fed.

"The climate change and rains have a direct impact on irrigated and rain-fed farms in the country, where droughts and floods are common," the minister said in a statement read out at the ceremony.

Up to 30 percent of Afghanistan's water is used by Pakistan and Iran. In his statement, Khan said his ministry planned to construct 22 dams in various provinces for agriculture development.

Addressing participants, Agriculture Minister Mohammad Asif Rahimi called improving the country's economy and food security his ministry's top priorities. He said the agriculture sector had improved a lot in recent years.

He said arable land had increased from 2.1 million hectares to 8.1 million hectares, wheat production from 5.1 million tonnes to 2.3 million tonnes, nurseries from 75,000 hectares to 119,000 hectares and grape production from 364,000 tonnes to 615,000 tonnes.

Almond production jumped from 19,000 to 56,000 tonnes and cotton from 20,000 to 45,000 tonnes, with the saffron yield reaching 2,000 kilograms over the past decade, the minister pointed out.
Labels: Afghan regional relations, Afghan water, water conservation
Ah, but desalination is expensive....
Jordan's critical water situation highlighted
March 19, 2012
The Jordan Times

[...]
Highlighting Jordan's critical water situation, [Jordan Minister of Water and Irrigation Mousa Jamani] noted that even with improving water efficiency, reducing water loss and wisely managing every drop of water, the country will still suffer from a water deficit.

A significant increase in population has led to a sharp decrease in per capita water availability in Jordan, which dropped from 3,600 cubic metres in 1946 to 145 cubic metres in 2008.

Water demand will rise to 1,673 million cubic metres (mcm) and the water deficit will surge from the current 457mcm to 659mcm within a decade, as the Kingdom's population is projected to exceed 7.8 million by 2022.

"The only long-term solution for the Kingdom's water scarcity is desalination. Studies for the Red-Dead [Red Sea-Dead Sea] project are nearing completion. Once the results out, the stakeholders will discuss the implementation phases," Jamani said yesterday.

The project is part of international efforts to save the Dead Sea, which has been shrinking at the rate of one metre per year, largely due to the diversion of water from the Jordan River for agricultural and industrial use.

Initial plans for the mega-venture propose pumping one billion cubic metres of water annually from the Red Sea into the rapidly shrinking Dead Sea to stop its depletion.

Meanwhile, Ministry of Water and Irrigation Assistant Secretary General and Spokesperson Adnan Zu'bi called on public, private and civic institutions to collaborate in order to reduce water consumption in Jordan by adopting environment-friendly practices.

"It is important to preserve water resources from depletion and pollution for the current and future generations," added Zu'bi, who is also president of the Jordanian Society for the Conservation of Water.

Jordan is recognised as the fourth water-poorest nation in the world, according to the ministry, which constantly urges households to install water-saving devices that can reduce water consumption by up to 30 per cent.
Labels: water conservation
Tuesday, April 3
Generally I wouldn't pass along this story, which comes from an organization called Special Guests, because it's unsourced; it doesn't provide even one link to support the claims of a Christian activist named Wendy Wright about persecution of Syrian Christians under cover of a rebellion in Syria.
However, the gist of Wright's claims has been borne out in other countries, including Egypt and Iraq, where the Christian population was left helpless after the secularized regimes of Hosni Mubarak and Saddam Hussein were overthrown. And, after I dropped everything else to attempt to find a reasonably authoritative source for the Special Guests story (below), I see that the Los Angles Times
has reported
that 90 percent of Christians in Homs have been expelled from their homes by the rebels.
So if CNN could rip itself away for a few minutes from the role of Voice of the International Community and ask some hard questions about the present condition of Christians in Syria, then report on the answers, it would be helpful given the extent to which CNN has been propagandizing for U.S. intervention in Syria.
(Memo to self: ask Congress when it's going to stop clowning around and start procedures to make CNN an outright government agency.)
There's no way to prevent the American government from supporting the rebels; President Obama and Secretary Clinton have already clearly indicated they want Assad's regime gone. But since the White House has now taken
the first step
in direct intervention, it does have a responsibility to make help conditional on the rebels refraining from persecuting the Christians in the country.
From
Special Guests
:
Human rights organizations are reporting that Syrian rebels are actively involved in slaughtering hundreds of Christians and driving out tens of thousands from their homes--without even allowing them to bring their personal property.

This horrific escalation of "ethnic cleansing" of Christians from Syria must be exposed and stopped.

Telling this under-reported story is Christian Freedom International spokesperson Wendy Wright who shares how Barack Obama and many in the media continue to portray the uprisings throughout the Middle East as "freedom fighters." In reality they are often sects of radical Islam overthrowing existing, sometimes more moderate regimes.

Wendy stated, "Christians are being slaughtered in Syria, yet world leaders are siding with the killers. The minority Christian population -- which is not taking sides in the current conflict -- is being kidnapped, used as human shields, tortured and executed."

"Yet their plight is ignored by the media, UN, and the Obama administration. Their silence allows the genocide to continue. It will only get worse if the killers gain control of the government," concluded Wright.
Labels: Christians in Syria, CNN, propaganda, Syria 2012, Wendy Wright
Monday, April 2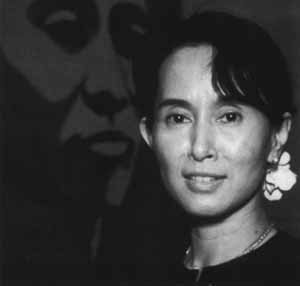 I meant to put this post up yesterday but I discovered it's really hard to type and dance around my desk at the same time. So I finally gave up on the attempt and just danced for joy. Here are the headlines that got me dancing -- and I'm sure the headlines also got Johnny Cash smiling down from his cloud in heaven (the campaign anthem of Aung San Suu Kyi's supporters is inspired by a Cash song):
Guardian
:
Burma celebrates Aung San Suu Kyi's apparent landslide election victory
:
Nobel laureate expected to take office for first time after landmark poll that could see end to 50 years of military rule
Agence France-Presse
:
No serious complaints in Myanmar vote: ASEAN chief.
Of course there were some shenanigans at the ballot box -- people rising from the dead to cast a vote, etc., but it's very clear that Myanmar President Thein Sein didn't want complaints from international election monitors to interfere with his star turn at the ASEAN summit on Tuesday. And, if one considers the courage he's and intelligence he displayed in somehow talking the country's generals into making Myanmar an upstanding member of ASEAN, he wanted nothing to interfere with the star turn of Myanmar's people on the world stage.
Success has been in the air for weeks; if the by-election was even halfway fair, Aung San Suu Kyi would win by at least a healthy margin. Rumors were flying last week that the government had already offered her a cabinet position and that she'd turned it down, saying being a parliamentarian was enough for her.
"Auntie Suu" was herself in such a good mood by last week that the 66-year old daughter of Burma's
oops!
Myanmar's founding father couldn't resist a little banter with a serious-faced Western reporter. He inquired worriedly about her health, which had been strained by the killer pace of campaigning. She told him with a grin that her health was so delicate she just might faint if the press asked her any tough political questions.
My celebratory mood was short-lived -- it is always is -- as I mulled over a long list of recriminations I might hurl at various parties because what happened yesterday in Burma could and should have happened decades ago. But I don't think Auntie Suu would appreciate my acid pen at this time. So I'll limit myself to saying to the Christian missionaries, the Soros Crowd and the Gene Sharp Crowd that if you'd like to see Burma's generals lower the boom again, push the envelope again. Are we clear? If so I'm willing to let the past remain where it is.
Now, as to whether Burma is the next Asian Tiger economy: the problem with turning your country into a fortress for decades is that the country falls greatly behind; add to that ethnic insurgencies fomented by outsiders and you end up with a fourth-world country. That's where Burma is today. But the country's potential is so great that economists and country analysts who specialize in ASEAN countries are seriously asking the question.
Here are two answers: one, from IHS Global Insight's Asia-Pacific Chief Economist Rajiv Biswas, is
upbeat
; the other, from Joshua Kurlantzick, a fellow for Southeast Asia at the Council on Foreign Relations,
full of caution
; both should be studied.
As to whether there's a tiebreaker, I think the money quote is found in Biswas's analysis:
From an economic perspective, Burma's economic reforms and tariff liberalization will be important to ASEAN's objective to create a single market for trade in goods by 2015.
To meet the objective, Myanmar can count on help from other ASEAN members -- a lot of help.
Finally, a word to my own dear government: Don't tack 'defense-related' issues onto lifting sanctions that you said at the time you were imposing for humanitarian reasons.
Need I remind you that the Afghans are now so justifiably worried that their country is going to become a battleground between Iran and the United States that recently a member of the Afghan senate
lashed out
at both governments, and Hamid Karzai backed him up.
With that thought in mind, don't try to use Myanmar as a staging ground against China. If you don't want to confront Beijing's leaders directly, don't use the world's dirt-poor as a stealth weapon. I don't want to hear, 'They do it too.' Are you Chinese? And while I'm on the subject, stop weaponizing in the name of 'freedom' every principle Americans cherish.
Sorry, Auntie Suu. We're actually all for peace and love here in Punditaland.
Labels: ASEAN, Aung San Suu Kyi, Burma
Sunday, April 1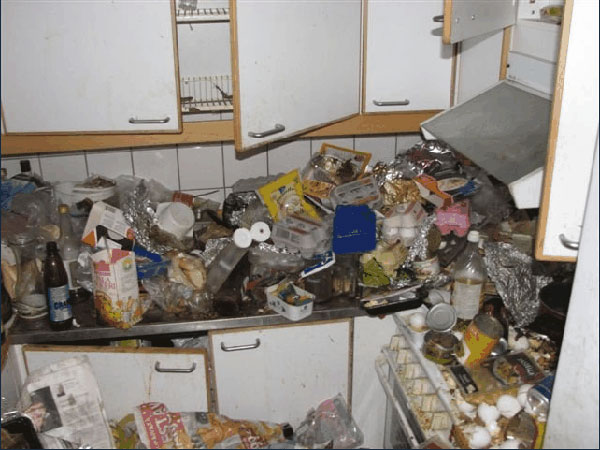 Here we go again. It's 'just' a pledge at the moment to provide communications equipment but this would happen on April Fool's Day. The joke being on the fools here in the USA who believed the State Department's solemn assertions a couple weeks ago that "we" can't provide military aid to the Syrian rebels because they're so disorganized that "we" don't know which faction to help and besides some factions are al Qaeda.
This move, of course, is against Syria's patron Iran. What else can I say except to note that the only governments left that believe in the concept of Westphalian sovereignty are ones U.S. Secretary of State Hillary Clinton deemed "despicable" for blocking the will of the International Community (pictured above) on the matter of Syria.
So, comrades and comradesses, I hope you like being a citizen of the International Community because that's what you are. If you're trying to find the member state of the USA in the above photo, I think we're the milk carton on the left-hand side of the counter.
Now I must go practice my stiff-armed salute. All hail the International Community! Hail!
U.S. Joins Effort to Equip and Pay Rebels in Syria
By STEVEN LEE MYERS
Sebnem Arsu contributed reporting from Istanbul, and Anne Barnard and Hwaida Saad from Beirut, Lebanon.
April 1, 2012
The New York Times
ISTANBUL — The United States and dozens of other countries moved closer on Sunday to direct intervention in the fighting in Syria, with Arab nations pledging $100 million to pay opposition fighters and the Obama administration agreeing to send communications equipment to help rebels organize and evade Syria's military, according to participants gathered here.
The moves reflected a growing consensus, at least among the officials who met here this weekend under the rubric "Friends of Syria," that mediation efforts by the United Nations peace envoy, Kofi Annan, were failing to halt the violence that is heading into its second year in Syria and that more forceful action was needed.
With Russia and China blocking United Nations measures that could open the way for military action, the countries lined up against the government of President Bashar al-Assad sought to bolster Syria's beleaguered opposition through means that seemed to stretch the definition of humanitarian assistance and blur the line between so-called lethal and nonlethal support.
There remains no agreement on arming the rebels, as countries like Saudi Arabia and some members of Congress have called for, largely because of the uncertainty regarding who exactly would receive the arms.
Still, the offer to provide salaries and communications equipment to rebel fighters known as the Free Syrian Army — with the hopes that the money might encourage government soldiers to defect, officials said — is bringing the loose Friends of Syria coalition to the edge of a proxy war against Mr. Assad's government and its international supporters, principally Iran and Russia.
The assistance to the rebel fighters as Mr. Assad's loyalists press on with a brutal crackdown could worsen a conflict that has already led to at least 9,000 deaths and is increasingly showing signs of descending into a sectarian civil war. Some say that enabling the uprising to succeed is now the best bet to end the instability and carnage sooner.
"We would like to see a stronger Free Syrian Army," Burhan Ghalioun, the leader of the Syrian National Council, a loose affiliation of exiled opposition leaders, told hundreds of world leaders and other officials gathered here. "All of these responsibilities should be borne by the international community."
Mr. Ghalioun did not directly address the financial assistance from the Arab countries, including Saudi Arabia, Qatar and the United Arab Emirates, but he added, "This is high noon for action."
But for some inside Syria, the absence of promises of arms far overshadowed the financial and communications aid. Mohamed Moaz, an activist in the Damascus suburbs who coordinates with rebel fighters, held Mr. Ghalioun responsible for failing to unify the gathered nations on sending arms, calling him "a partner with the regime in these crimes."
"I'm the only one who watched this conference in our neighborhood, because there was no electricity and people don't care," he said. "I only watched it because Al Jazeera wanted my comment."
At the conference, Secretary of State Hillary Rodham Clinton said that Mr. Assad had defied Mr. Annan's efforts to broker an end to the fighting and begin a political transition. She said that new assaults had begun in Idlib and Aleppo Provinces in the week since Mr. Assad publicly accepted the plan. It does not call for him to step down, but rather for an immediate cease-fire followed by negotiations with the opposition.
"The world must judge Assad by what he does, not by what he says," Mrs. Clinton said in a statement to officials who sat around an enormous rectangular table the size of a basketball court. "And we cannot sit back and wait any longer."
Molham al-Drobi, a member of the Syrian National Council, said that the opposition had pledges of $176 million in humanitarian assistance and $100 million in salaries over three months for the fighters inside Syria. Some money was already flowing to the fighters, he said, including $500,000 last week through "a mechanism that I cannot disclose now."
[...]
Labels: International Community, Syria 2012