The five-day Hindu festival of lights, Diwali (Sanskrit: Deepavali, "row of lamps"), with the climax on the third night, started this year in India on November 5. It's supposed to be a time for introspection, a time to ponder the triumph of light over darkness, of good over evil. But h
ere is what Connaught Place in Delhi looked like as the first day of Diwali dawned: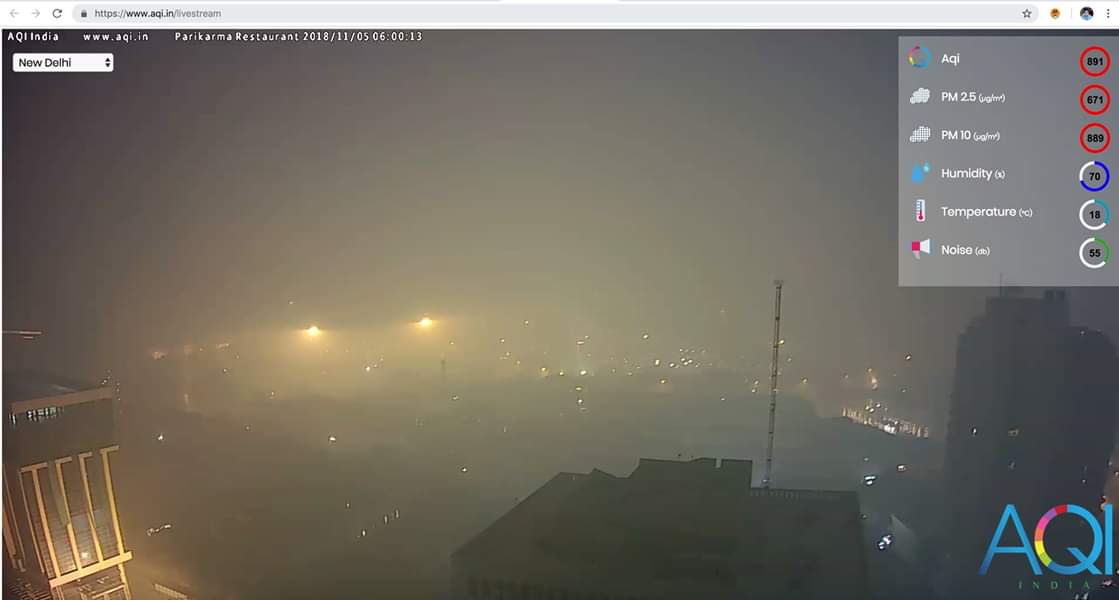 Another view of Delhi as the morning sky lightened: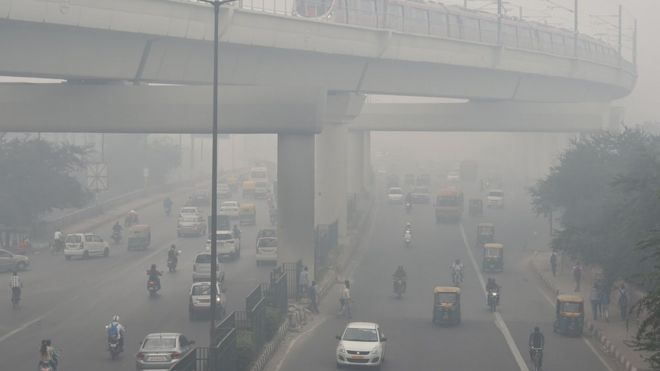 Although experts blamed at least some of the smoky air on Diwali firecracker-lighters getting a head start, a resident of New Delhi tweeted archly:
Haven't heard a single firecracker in Delhi, yet the air purifiers are blazing red - showing dangerous levels of pollution.
And to pound home the point showing a photo of her air purifier going full blast: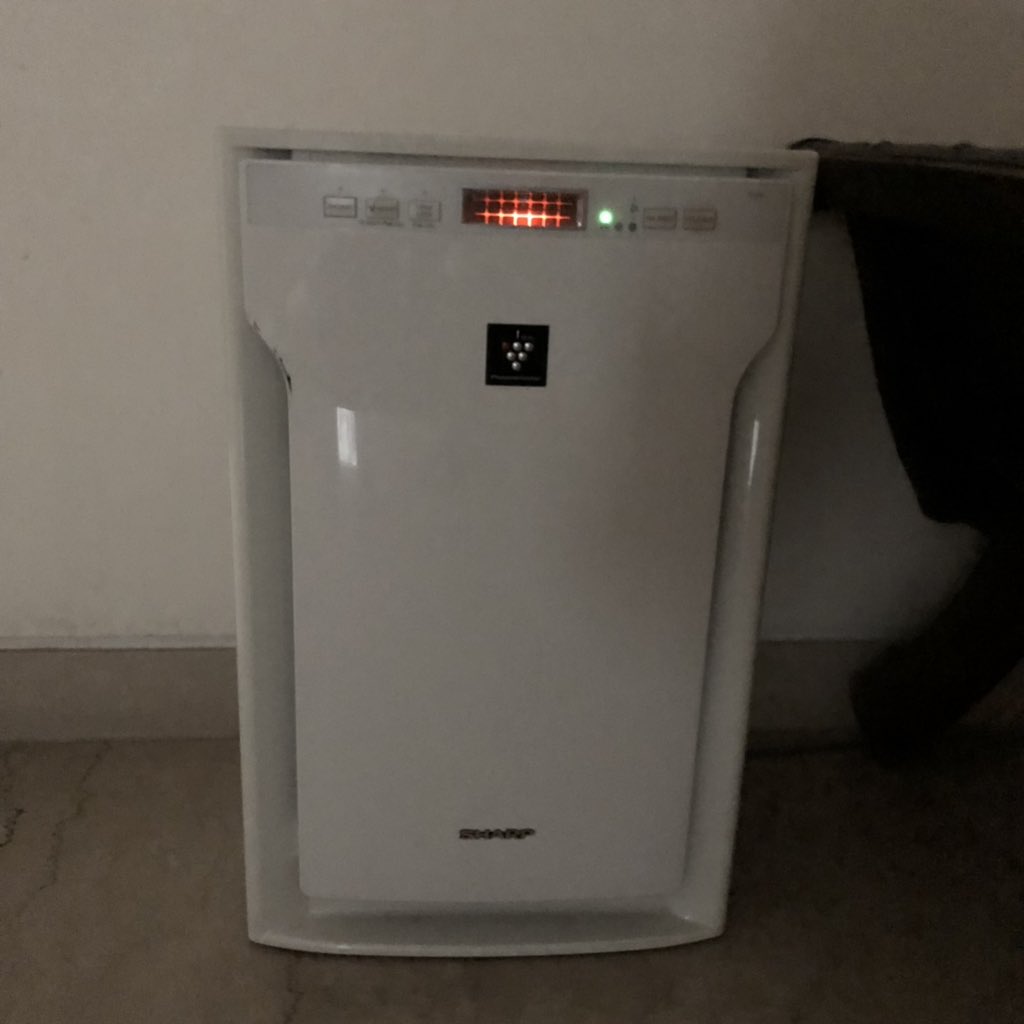 Here is the Beeb's report, from which I snatched the photos:
Panic gripped the Indian capital Delhi on Monday as residents woke up to a blanket of thick grey smog ahead of Diwali, the festival of lights.
Visibility is poor as pollution levels reached 20 times the World Health Organisation's recommended limit.
[See the BBC website for a reporter's experience as he drove to work on Monday.]
The air quality is expected to worsen in the coming days due to the use of firecrackers, experts have warned.
[Pundita note: While firecracker smoke doesn't help, the biggest driver of the worsening air index is due to farmers burning rice plant stubble.]
Indian cities regularly dominate global pollution rankings for the worst air quality.
The Supreme Court has restricted the timeframe for setting off firecrackers to only two hours during the day - but experts believe this curfew will be hard to implement.
However in the last few years, celebrations have seen air pollution rise to hazardous levels after many firecrackers were set off.
Many have taken to social media to share their concerns as well as post dramatic photos of the city to show the extent of the problem.
[See BBC website for several photos]
On Sunday, the pollution level in the city dipped and was categorised as "poor". But a sharp spike in smog on Monday morning - which recorded a reading of 365 on the Air Quality Index (AQI) - has effectively put the city's air in the "hazardous" category.
Authorities in Delhi have warned residents to stay indoors as much as possible and have started to shut down construction activity in the city.
The Indian capital is the sixth worst place in the world for pollution, according to World Health Organisation (WHO) data.
Air quality in the city worsens every year in November and December as farmers in the neighbouring states of Punjab and Haryana burn crop stubble to clear their fields.
The Graded Response Action Plan (GRAP), an emergency government initiative to try and improve conditions, has also launched around Delhi. It bans activities like rubbish burning to try and improve air quality.
[...]

Authorities warn that crop residue burning will peak in the next few days.

[...]

The Supreme Court last month allowed the use of "green" firecrackers for Diwali to try to curb pollution, but it was unclear how the rule would be enforced or whether there was such a thing as an environmentally safe firework.

[...]