This isn't the essay I meant to write -- I was going to dash off something about the latest news on the onrushing war between Russia and the United States -- but I wanted to take a few moments to gather my wits, and sometimes the best way is to exhort others to do the same.
This astounding era in communications has given ordinary mortals a panoramic view of human events that is godlike in some respects, but without a god's ability to intervene at will to change the course of events.
Yet it's easy to become so accustomed to the power of our technologies we forget that human nature, for all its experience, can't keep up and neither can our emotions.
At those times it's necessary to take a careful step backward, to inflict King Bhumibol Adulyadej on you once again.
Yet it takes tremendous self-discipline to make the step onto the back foot, as the whole of Greek myth seems designed to instruct. Puffed up with the power of their seeming omniscience and omnipotence, working themselves into towers of outrage at perceived injustices, gods make rookie mistakes that even a human five-year old wouldn't commit.
And so a god falls to earth. Then the old man hobbles up and cackles, 'Fall off the horsie, get back on, sonny.'
It's incredibly hard in the heat of events to match our compassion with dispassion, to recall that the panorama no matter how visible to our eyes is only a fraction of what we can see.
This, however, is the challenge for the far-seeing among us in the present era.
How to master the challenge?
I'm going to try to take
tips from King Bhumibol, a one-eyed man in the kingdom of the blind. Watch where your feet take you. Step back when you're going too fast.
The mother in the first photograph is holding an inexpensive off-the-grid solar powered lantern she purchased from a Ugandan
Solar Sister
female
entrepreneur working from the old Avon Cosmetics sales and distribution model, which provides women in rural Uganda with a "business in a bag."
Solar Sisters is the brainchild of an American named Katherine Lucey who was an energy sector investment banker and project finance specialist for 20 years before deciding she wanted to help Ugandans learn to use clean energy.
Yet the project was almost derailed by well-meaning Westerners, as Lucey explained:
"People hear about the need for clean energy and then they say, 'That's great, I'll buy a million lights [for free distribution to Ugandans] because I hear Katherine talking about how it's needed. But that severely disrupts the baby markets that are developing. My entrepreneurs can't compete with free."
Careful steps foward. Step back when the road ahead is clearly fraught with pitfalls. By such simple measures we gain the distant horizon.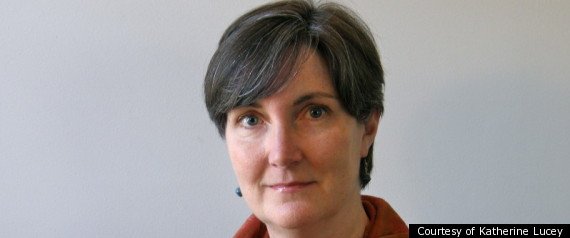 *******