Sad kids get a virtual visit from a virtual princess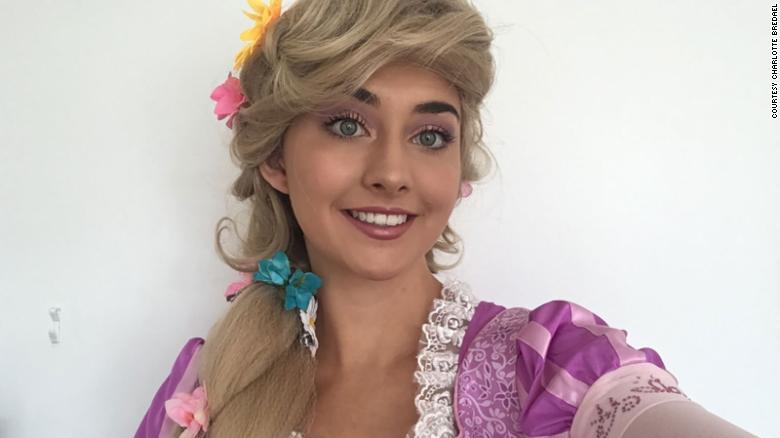 I still remember feeling devastated during my childhood when my parents refused to take me to Disneyland. I'd had my heart set on meeting Tinkerbell and visiting the Fairy Castle.
From The people helping strangers during the coronavirus pandemic, CNN, March 26:
... Charlotte Bredael, 18, from Newcastle in northwest England runs a small business where she attends children's parties and events dressed as princesses.



Bredael saw Facebook posts from parents whose children were devastated that their planned trips to Disneyland were canceled.
"I thought that if the kids weren't able to meet a princess at Disney World, it might make it a little bit better for them if they could have a video from a princess," she told CNN.
Schools in the UK were told last week that they would be closing for most children, except those whose parents are "key workers."
Bredael is creating videos from her home dressed as Disney princesses for any child who is feeling down.
"I've had messages from parents saying that it's made their kid's day, which makes my day," she told CNN.

Bredael has filmed 20 videos and is expecting to film more.
She added: "It's making the kids really happy and it's also making the parents happy to see their kids happy."
********