But at least I can share the headlines, under alphabetically listed country and issues titles, although there are some that could go under both; e.g., Turkey's huge Kanal project, which is predicted to touch off environmental and social disasters.
Most of the news reports on the list are from October, and there are about four opinion pieces. I've added my one-liner comments to a few items on the list and snatched up 'priceless' illustrations that were published with three of the articles.
Afghanistan
Taliban and Al Qaeda prepare to take over Afghanistan
October 23, 2918 - TOLONews
Vancouver, Canada is drowning in Chinese money
October 20, 2018 - Bloomberg
China - Japan
October 21, 2018 - RT
China
September 28, 2018 - Reuters
" ...and then we will make it our business to make life as miserable as possible for that flopping cadaver of a regime and let the Russians and Iranians, who made this mess, get out of it."
August 2016 - HuffPost
"If you have a dog, you probably already suspected this."
Health/Environment/Natural Resources
Are American children so clean their immune systems are weak?
Russian Scientists Discover Bacteria That Neutralizes Nuclear Waste
October 8, 2018 - Sputnik
October 18, 2018 - WDSU6 News (USA)
Thousands of pounds of wipes clog municipal sewer system(s)
October 17, 2018 - NY Daily News
March 28, 2018 - National Geographic
"The ambitious Canal (Kanal) Istanbul project could displace thousands of people, imperil the city's tenuous water supply, and impact ocean life, critics say."
October 12, 2018 - Reuters
October 18, 2018 - Al Jazeera
Can President-elect Lopez Obrador pull Mexico out of slumber?
October 6, 2018 - RT op-ed
Some interesting statistics.
March 28, 2018 - World Bank
February 7, 2018 - Sputnik
February 13, 2018 - Sputnik
France: Under Macron, We Don't Talk of Islamist Radicalization, but It's There - Scholar
October 13, 2018 - Sputnik
Syria
Syria's remote Rukban camp receives first UN aid convoy since January
November 3, 2018 - Middle East Eye
"UN estimates that 80 percent of people stranded at Rukban are women and children"
Syria war: Afrin looted by Turkish-backed rebels
March 19, 2018 - BBC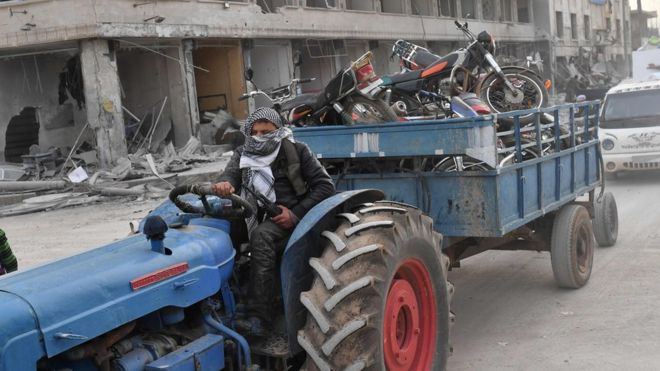 Northern Syria: Ankara-Backed Militants Looting Afrin Dam Equipment
October 28, 2018 - Sputnik
USA
Who's really 'undermining' US democracy? asks Stephen Cohen
America's 'Get Russia' crowd outsmarts itself.
October 24, 2018 - Capital Research Center
Trump says selling weapons to Saudi Arabia will create a lot of American jobs. That's not true.
"The impact of foreign arms sales on the US economy is minuscule"
Hard Times at Snowflake U
October 14, 2018 - PJ Media
This one's a keeper.
Snowflake definition (slang): an emotionally hypersensitive person. In America several universities have set up 'safe' rooms for such students, where they can drink hot cocoa, crayon coloring books, etc., whenever they become upset by something.
Yemen