Friday, May 15
Day 4: Search and bafflement continue about missing helicopter in Nepal. Pilot of chopper and 1 other Marine on board identified. UPDATED 3:15 AM
Update: Nothing confirmed yet but Nepali army spokesperson says wreckage of helicopter has been sighted near China border. See Telegraph article 7:52 AM BST May 15.
********
Marine Capt. Chris Norgren from Wichita, Kansas, Pilot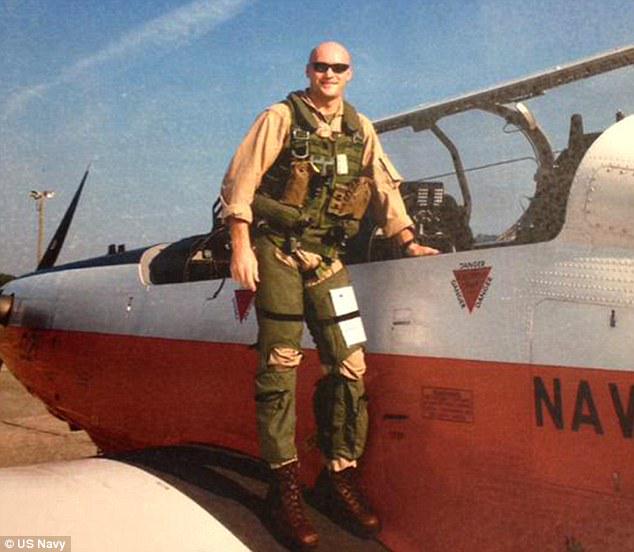 Here, his mother holding picture of other identified Marine on board, Marine Lance Cpl. Jacob "Jake" Hug of Phoenix, Arizona
Jake Hug on assignment. He's a combat videographer


"Whatever happened to them, it had to have happened quickly"
I
t's 12:30 PM in Nepal, Day Three of full day of searching has been on since dawn. No news reports datelined Friday have been published as yet on today's search. Here, scraps of news and speculation from 4 reports yesterday:
From KSN News, about the pilot of the missing Huey:
KSN talked to Captain Chris Norgren's family who told us he is on his second overseas deployment. His first deployment was to Afghanistan.
From AZ Central
, about Jake Hug:
Hug's parents, Jim and Andrea, have been in frequent contact with the Marines since the helicopter went missing, but there have been no new developments or contact from the crew as of Thursday evening, Jim Hug said.
Jacob Hug, 22, is based in Okinawa, Japan, and was on temporary assignment in Nepal for about a week before the helicopter disappeared. It was carrying six Marines and two Nepalese soldiers.
Hug and the others were taking tarps, rice and other supplies to remote locations that had been devastated by the quakes, his father said. Hug, a combat videographer, also was taking footage of relief efforts for the Defense Department.
"Between the first stop and the second stop, the helicopter reported an issue with the fuel line, and then being in such a remote location, it just disappeared," Jim Hug said. "There's no signs of a crash, no signs of smoke, no signs of a fire. The emergency beacon didn't go on."
He said he understands that U.S. and Nepalese resources are stretched by earthquake-relief efforts, but he has pleaded with military officials and U.S. policymakers to dedicate more personnel to search for the missing crew.
He spoke Thursday to U.S. Sen. Jeff Flake and to staff members of U.S. Sen. John McCain, both Arizona Republicans.
Flake told The Republic that he planned to ask military officials whether they can commit more personnel to the search.
"I just don't know enough about what we're doing to respond to them yet," Flake said Thursday.
Jim Hug said he hoped more personnel would join the search.
"What needs to happen is ground support, slowly and methodically, getting into the area underneath the trees and finding this helicopter," he said. "We don't have it. We don't have the support. We don't have the means."
Jim Hug said he was encouraged that his son and Jacob's fellow Marines are well trained for survival. [...]
From
Breitbart
:
"So far, two UH-1Y Hueys, two MV-22 Ospreys, one Indian Mi-17 and three Nepalese helicopters have searched for the [helicopter] that went missing May 12 near Charikot, Nepal, while conducting humanitarian assistance and disaster relief operations. Augmenting the aerial search are Nepalese troops — a special forces platoon and a battalion-sized element," said the
Pentagon
in a statement.
More than 400 Nepali soldiers have been searching the area on foot since the helicopter disappeared.
Nepali troops are also searching the Tamakoshi River on boats.
[...]
Reuters reports that a two-man U.S. civilian team in Koshikhet village was using a drone to search for the missing helicopter.
"We are using infrared vision to look for hotspots and any signs of life," drone operator Shepherd Eaton, from GlobalMedic, a U.S. aid agency that specializes in search and rescue, told Reuters.
The two-man team was reportedly working with the Nepali army.
From
NBC News
, 1:48 PM EDT, Thurs:
Crews are continuing the search for a missing U.S. military chopper and its eight passengers after it vanished Tuesday somewhere in the cloaked and craggy Himalayan hillside of Nepal.
But there remains no contact from the UH-1Y Huey, military officials say, even though the helicopter was equipped with a GPS device, radio and emergency beacon. Its unexplained disappearance has left even experienced helicopter pilots perplexed.
"It's baffling," retired Army helicopter pilot Jim Weatherill told NBC News on Thursday. "Why isn't the emergency beacon transmitting a frequency to where they might be?"
The Huey vanished late Tuesday night following amagnitude-7.3 aftershock that rocked Nepal earlier that day, killing at least 96 people. The chopper was on its way to deliver aid in the hard-hit district of Dolakha, east of Kathmandu. Six Americans and two Nepalese service members were on board.
Defense Department officials have said there were no reports of smoke or a loud bang indicating that the aircraft crashed. Two Marine MV-22B Osprey tiltrotor aircraft have been combing a search area.
Army Col. Steve Warren, a Pentagon spokesman, said a helicopter from India reported hearing about a possible fuel problem with the Huey. The Marines had just dropped off their supplies in one location and were on their way to a second stop when they lost contact.
Even if there was fuel or engine trouble and the helicopter had to make an emergency landing, it's puzzling that no one on board would have radioed, experts say.
"Whatever happened to them, it had to have happened quickly," said Weatherill, a pilot during the Vietnam War who has experience with Huey models.
If there was no flat surface to touch down on, the crew could have made an emergency landing on water, Weatherill said, in which case hearing the emergency beacon would be much more difficult depending on how submerged the aircraft became.
"The helicopter doesn't float," Weatherill added, "so the guys would have had to prepare for the emergency landing and have the doors open so they could swim out."
Theoretically, the beacon's signal would still go off like a siren and be picked up by someone monitoring the frequency. But detecting the signal also requires a line of sight that could be disrupted because of the mountainous terrain of the Himalayas, military officials caution.
Weatherill said if the aircraft is on land, it's only a matter of time before it's found. Helicopter missions include tailored flight plans, and the search teams would be focusing on a specific zone, while factoring in how much fuel the aircraft would have had before needing to land.
For now, it's all speculation. Military officials say there's a possibility the service members are alive and in an area where they simply can't communicate. Still, "it's going to be very difficult to figure out what happened without finding any presumed wreckage first," Weatherill said.