Friday, May 29
No letup: "Texas Floods: Dozens Rescued as State Struggles With Record Rain"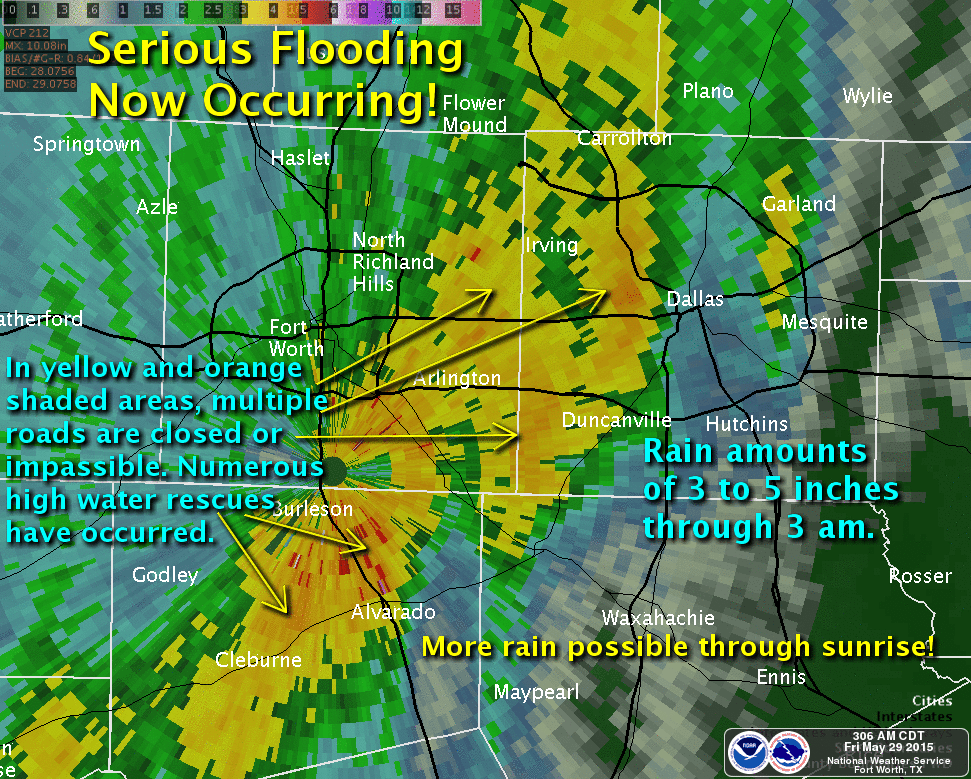 National Weather Service Tweet accompanying graphic: Serious flooding ongoing from Johnson into SE Tarrant and Dallas Co. Very dangerous situation!
NBC breaking news 6:19 AM:
Dozens of people were rescued from flash flooding in central Texas early Friday, as emergency responders throughout the state struggled to cope with the wettest May on record.
Flood alerts extended nearly 800 miles from southern Texas to central Missouri, according to The Weather Channel's Justin Abraham. He highlighted "major flash flooding issues around Dallas" after up to 6 inches of rain fell overnight.
[...]
Officials in Johnson County, about 54 miles south of Dallas, said they had evacuated about 12 people caught in flooding overnight — including some rescued from "homes inundated with water."

Other incidents involved vehicles and authorities instructed residents to stay off the roads for their own safety.
Johnson County emergency management coordinator Jamie Moore told NBC News that 45 roads had been closed in the area by 3:30 a.m. (4:30 a.m. ET). About an hour earlier, his agency tweeted that "rescue requests continue to flow in."
[...]
Lots more in the report.