Wednesday, August 10
U.S. presidential campaign brought to you by P.T. Barnum
Europeans are always saying the USA is a land of bumpkins. That we are, but we sure sell a lot of tickets. Now let's see, what music to accompany these acts from a day in the life of the 2016 presidential circus? No no it's not Pata Pata time again. How about Farewell to Muswell Hill?
All right. Ready?
NY Daily News:

WATCH LIVE: Donald supporter scales Trump Tower in Manhattan using suction cups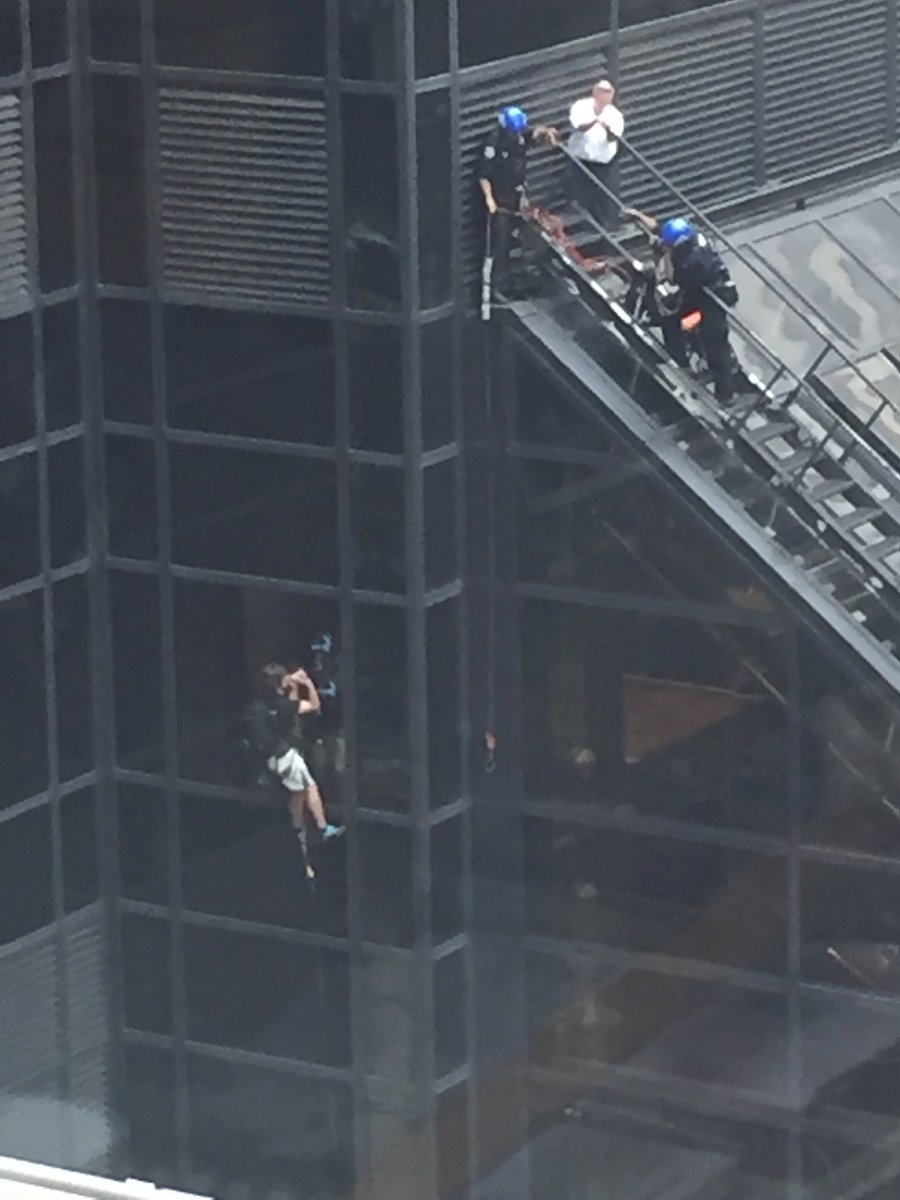 CNN (Clinton News Network):

Secret Service spoke to Trump campaign about 2nd Amendment comment
... The campaign told the USSS that Donald Trump did not intend to incite violence, according to the official.
"No such meeting or conversation ever happened," Trump tweeted in response to CNN's report.
The controversy erupted on Tuesday afternoon when Trump said at a rally that Second Amendment defenders might be able to stop Clinton from appointing justices to the Supreme Court who could weaken gun rights.
"Hillary wants to abolish -- essentially abolish the Second Amendment. [the right to bear arms] By the way, if she gets to pick, if she gets to pick her judges, nothing you can do, folks. Although the Second Amendment people, maybe there is, I don't know," Trump said. "But I tell you what, that will be a horrible day, if Hillary gets to put her judges in, right now we're tied."
The Secret Service's communications director Cathy Milhoan has not confirmed the conversations between the campaign and the Secret Service, but said in a statement Tuesday that "the U.S. Secret Service is aware of Mr. Trump's comments."
Trump said Tuesday evening that he was simply trying to unify gun owners against Clinton in the voting booth.
[...]
And former CBS Evening News anchor Dan Rather posted on Facebook that Trump "crossed a line with dangerous potential."
"By any objective analysis, this is a new low and unprecedented in the history of American presidential politics," he wrote. "This is no longer about policy, civility, decency or even temperament. This is a direct threat of violence against a political rival. It is not just against the norms of American politics, it raises a serious question of whether it is against the law."
The Washington Post:
WikiLeaks offers reward for help finding DNC staffer's killer
The speculation started within days of Seth Rich being gunned down in what D.C. police believe was an attempted robbery near his townhouse in the Bloomingdale neighborhood of Northwest Washington.
Some on the Internet wondered if Rich was killed because of his work as a staffer with the Democratic National Committee, even suggesting he had handed WikiLeaks the 20,000 emails that embarrassed the DNC and forced the ouster of its chairwoman. Others suggested he was helping the FBI expose wrongdoing in the presidential election, and that made him a target.
On Tuesday, WikiLeaks shoved those conspiracy theories into the mainstream when it announced on Twitter a $20,000 reward for information leading to a conviction in Rich's killing on July 10 in the 2100 block of Flagler Place NW. It adds to a $25,000 reward offered by D.C. police, customary in all District homicides.
[...]
Assistant D.C. Police Chief Peter Newsham said that "at this time we don't have any information to suggest" a connection between Rich's killing and the WikiLeaks data or other theories raised online.
Newsham also said, "We are very pleased if anyone is going to assist us with the giving of reward money."
Rich was shot twice in the back as he walked to his townhouse about 4:20 a.m. Nothing was taken, but police have said attempted robbery is their leading theory for a motive, noting a spike in robberies in the neighborhood in the preceding weeks. WikiLeaks released the trove of emails later that month, on July 22.
[...]
Drudge headline:

DOJ BLOCKED CLINTON FOUNDATION PROBE

-- highlights stunning news buried in this CNN (Clinton News Network) report: Newly released Clinton emails shed light on relationship between State Dept. and Clinton Foundation
The Potential Leader of the Free World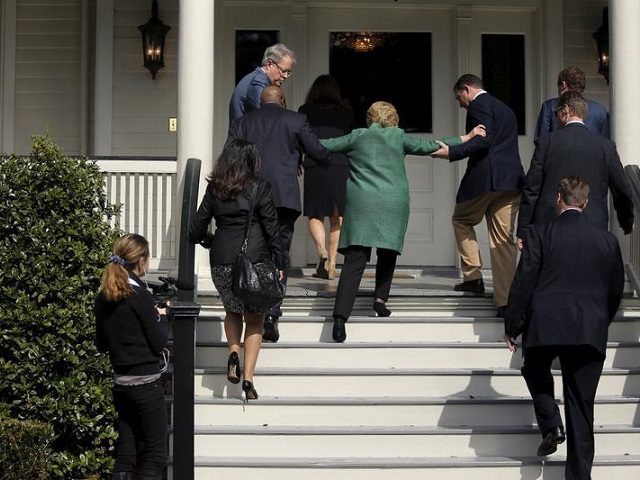 The man holding Hillary's arm in the left of the photo might be a neurologist. From Sic Semper Tyrannis comment section for an August 8 post titled Diazepam?
********
"If it was a robbery — it failed because he still has his watch, he still has his money — he still has his credit cards, still had his phone so it was a wasted effort except we lost a life," his father Joel Rich told local TV station KMTV.
Above quote from RT report today,

Wikileaks offers $20k reward over dead DNC staffer, but won't confirm he leaked emails
Last but I hope least, after two hours of trying to talk sense into him emergency responders finally grabbed the (20 year old) Trump Tower Scaler and hauled him to safety. Why'd he do it?
His motive, according to police: he wanted to climb to the top of the tower and eventually get a personal meeting with Donald Trump.
********