Qataris stocking up on food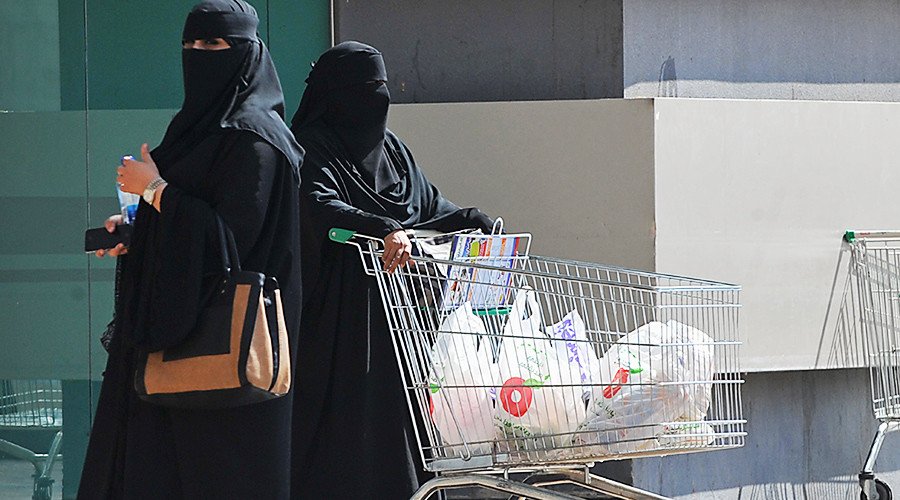 Yes yes I know the Maldives isn't an 'Arab' country but that's what can happen when I publish a post after I've been up all night watching mayhem in the Middle East. I should've kept the original title but I liked the 'Murder on the Orient Express' theme. It turned out just about everyone on that train had a reason to kill the victim. It's looking the same way with the fusillade against Qatar.
Anyhow, here's another theory about why it happened to throw on the pile. From RT's
Key Arab League states cut ties with Qatar over 'supporting terrorism' Live updates. E
mphasis mine:
13:23 GMTMiddle East analyst Marwa Osman traces the spat between the regional rivals Qatar and Saudi Arabia back to as early as the 1950s and believes the current development is "very risky, challenging for the entire region."
"We started feeling the heat between Qatar and Saudi Arabia three month ago when the affiliates that are being funded by both states started bickering and fighting each other in Syria. That was the first mark that started a war of words between them which concluded in what happened today.
"But they surfaced at the beginning of the so-called Arab uprisings, and Arab Spring in 2011, that had a historical background. It did show that they challenged one another since the 2011 uprisings to take control of the MENA [Middle East, North Africa] region – who funds which group in which state starting from Tunisia ending up in Syria passing through Libya, obviously.
"But it all started in the 1950s. The main bickering of Saudi Arabia and Qatar started with the Saudi support for the Muslim Brotherhood and started from the Gulf War being enemies," she said. ...
From the same report, a tweet from RT (with the pix shown above):
'I've never seen anything like it': Qataris rush to stock up on food ahead of price hike as only land border shut on.rt.com/8dns
8:35 AM - 5 Jun 2017
B at Moon of Alabama had mentioned in his analysis of the crisis that
"

H

alf of the food in Qatar comes via Saudi Arabia through Qatar's only land border. 600-800 trucks per day can no longer pass."
Another source
says it's 40 percent of the food.
What else before I hit the sack --
Two reports today from Sputnik:
The Maldives Gov't Explains Why It Severed Diplomatic Relations With Qatar