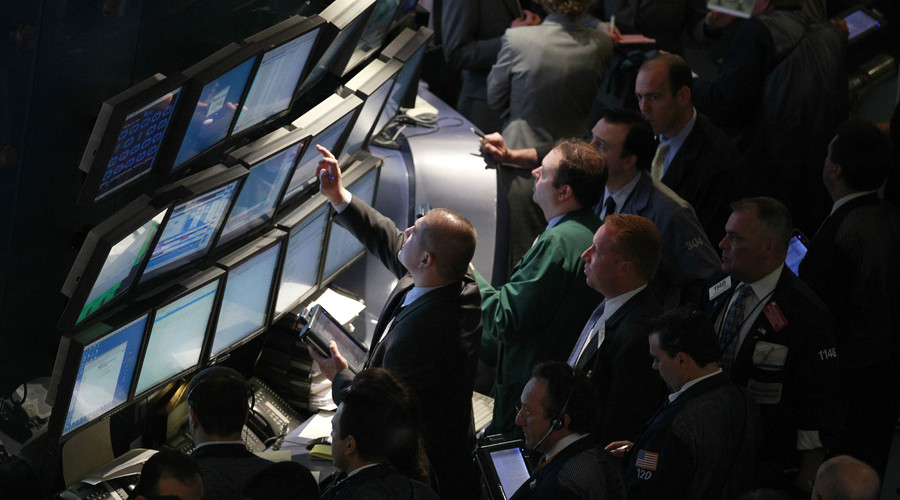 Brendan McDermid / Reuters
A presumptive victory for Brexit has led to a sharp decline in the pound, hitting its lowest point since 1985.
The pound is now down over 8 percent against the US dollar, currently sitting at $1.34, depths it has not been plunged to in 31 years.
This is a drop of 15c from the highs it reached when polls closed and the referendum seemed to be going the way of 'Remain.'
If 'Leave' comes out on top, the FTSE 100, when it opens at 8am BST, is expected to be down six percent.
If the vote for 'Leave' continues, experts predict the currency will continue to spiral downwards.
Some experts prior to voting forecast the pound would drop to as low as $1.20 in a Brexit scenario.
The biggest percentage drop for the pound was on October 24, 2008, when it declined 5.9 percent during the global stock market crash.
The pound on Friday has already set a record intraday swing of more than 10 percent between its high and low points.
[...]