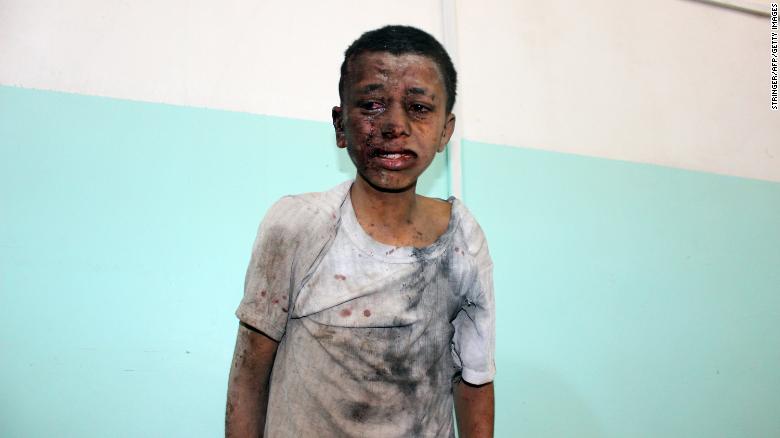 What happened to my country?
ATAQ, Yemen (

Associated Press

, August 7, 2018) Again and again over the past two years, a military coalition led by Saudi Arabia and backed by the United States has claimed it won decisive victories that drove al-Qaida militants from their strongholds across Yemen and shattered their ability to attack the West.
Here's what the victors did not disclose: many of their conquests came without firing a shot.



That's because the coalition cut secret deals with al-Qaida fighters, paying some to leave key cities and towns and letting others retreat with weapons, equipment and wads of looted cash, an investigation by The Associated Press has found.
Hundreds more were recruited to join the coalition itself.
These compromises and alliances have allowed al-Qaida militants to survive to fight another day — and risk strengthening the most dangerous branch of the terror network that carried out the 9/11 attacks. Key participants in the pacts said the U.S. was aware of the arrangements and held off on any drone strikes. ...
What happened to my country?
(CNN - August 17, 2018) The bomb used by the Saudi-led coalition in a devastating attack on a school bus

in Yemen was sold as part of a US State Department-sanctioned arms deal with Saudi Arabia, munitions experts told CNN.
Working with local Yemeni journalists and munitions experts, CNN has established that the weapon that left dozens of children dead on August 9 was a 500-pound (227 kilogram) laser-guided MK 82 bomb made by Lockheed Martin, one of the top US defense contractors.



The bomb is very similar to the one that wreaked devastation in an attack on a funeral hall in Yemen in October 2016 in which 155 people were killed and hundreds more wounded.

The Saudi coalition blamed "incorrect information" for that strike, admitted it was a mistake and took responsibility.
In March of that year, a strike on a Yemeni market -- this time reportedly by a US-supplied precision-guided MK 84 bomb -- killed 97 people.

In the aftermath of the funeral hall attack, former US President Barack Obama banned the sale of precision-guided military technology to Saudi Arabia over "human rights concerns
The ban was overturned by the Trump administration's then-Secretary of State Rex Tillerson in March 2017.
As the US-backed Saudi-led coalition scrambles to investigate the strike on the school bus, questions are growing from observers and rights groups about whether the US bears any moral culpability.



The US says it does not make targeting decisions for the coalition, which is fighting a Houthi rebel insurgency in Yemen. But it does support its operations through billions of dollars in arms sales, the refueling of Saudi combat aircraft and some sharing of intelligence.
"I will tell you that we do help them plan what we call, kind of targeting," said US Secretary of Defense James Mattis. "We do not do dynamic targeting for them." ...
What happened to my country?
Mass funeral for boys
... On Monday morning hundreds of mourners gathered for a mass funeral for the boys, their small caskets carried through the city of Saada before being loaded onto pickup trucks.
Alongside the caskets stood giant placards bearing the bloodied faces of the children in the aftermath of the attack. Other signs said "America killed the children of Yemen." ...
What happened to my country?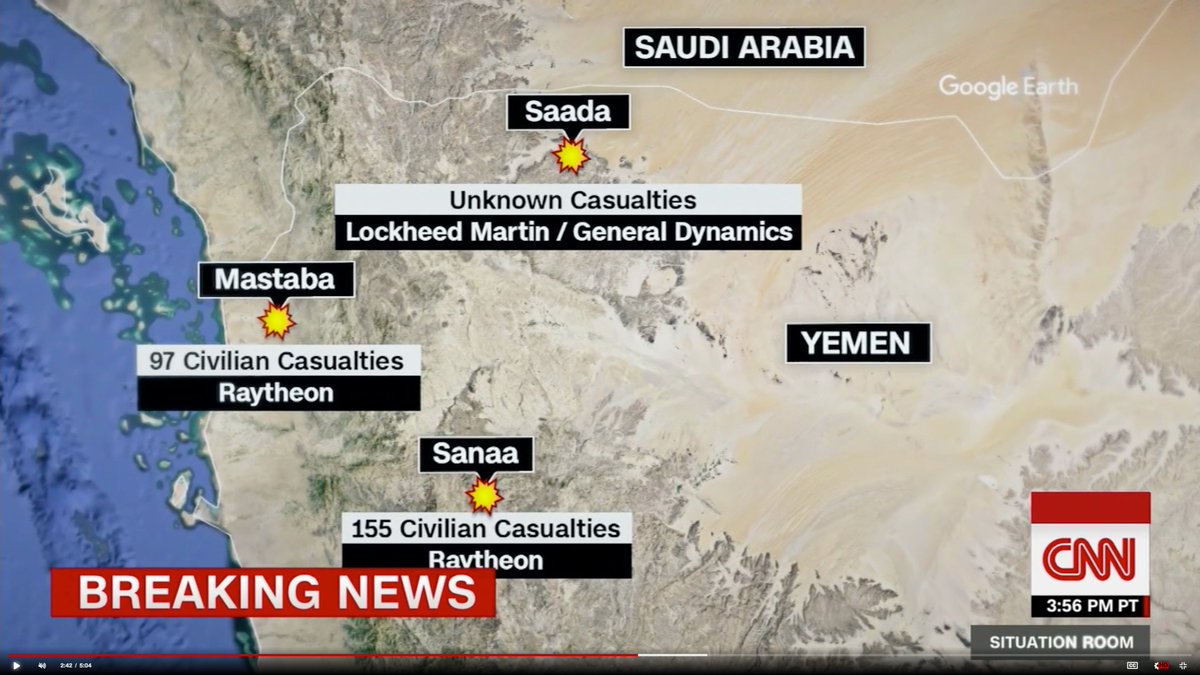 *********