VOA, October 16
U.S. President Barack Obama says a ground offensive in Syria is "not going to work."
He told reporters Friday that even though the Russians have come in and Iran is sending in more people, "it's also not going to work because they are trying to support a regime that in the eyes of the overwhelming majority of the Syrian people is not legitimate."
French historian Thomas Flichy de la Neuville, professor of International relations in Saint-Cyr's military academy and researcher in the Roland Mousnier Centre calls attention to the fact that there is no such thing as "moderate opposition" in Syria; if there was any it would have been suppressed by radicals.
According to the professor, Syria's internal balance of power is absolutely transparent: President Bashar al-Assad has won an overwhelming majority in Syria and enjoys wide public support.
"So far, it would be futile to collaborate with forces which do not represent Syria and its population. We are facing a real war and we would gain nothing in terms of geopolitics, if we appeal to the people who do not represent the interests of Syrians," he said.
"The only politician who is able to form a national unity government is Bashar al-Assad," the professor emphasized.
In contrast, the "pseudo-leadership," which is dying to replace the present Syrian government, has no influence on the current situation in the country, Neuville elaborated ...
NPR, October 16
From remarks by Sec. State John Kerry during NPR interview:
Syria will crumble under the weight of a prolonged war. Putin does not have a simple, easy track here. This is not a situation where he's just moved in and taken over and everybody says, "Oh, wow, he's doing something we couldn't." No, he's not. He is not going to be able to stop the war by being there. It could be ISIL that actually winds up gaining in that process, and that would be absurd, it would be a farce, and I think President Putin understands that.
RT, October 17
[Russian Defense Ministry Maj. Gen. Igor Konashenkov] said that the terrorist group Islamic State, which suffered serious damage from Russian bombings, is working to rebuild its infrastructure.
"The militants' new tactic is to spread their supply and command facilities, but it does not work. All their new infrastructure objects are being identified and destroyed," he said.
Konashenkov said the civilian population in the areas under terrorist group's control are aiding the Russian airstrikes by providing intelligence about IS to the Syrian government.
"This information is double-checked by our aviation group with various technical means of reconnaissance. Following this, a decision is made on which objects we should target," he said.
Reuters, October 17
The University of Miami's Institute for Cuban and Cuban-American Studies on Tuesday issued what it called an unconfirmed report from an unspecified source that Cuban troops had been spotted in Syria "in support of Syria's dictator Assad and Russian involvement in that country."
Fox News echoed the institute's report on Wednesday, citing an unnamed U.S. official who "confirmed" it. The story then circulated in social media.
White House spokesman Josh Earnest said on Thursday the U.S. government had seen no evidence to indicate the reports were true.
[...]
The Cuban government on Saturday denied what it called an "irresponsible and unfounded" report that it had sent troops to Syria in support of Syrian President Bashar al-Assad.
Foreign ministry official Gerardo Penalver "categorically denies and refutes the irresponsible and unfounded information regarding the supposed presence of Cuban troops in the Syrian Arab Republic," a government statement said.
October 16, Associated Press
ANKARA, Turkey — Turkey shot down an unidentified drone that flew into its airspace Friday near the Syrian border, while Russian President Vladimir Putin said his country's air campaign backing a Syrian government offensive has killed hundreds of militants.
A US official said the downed drone was Russian, but Moscow staunchly rejected the claim.
The incident underlined the potential dangers of clashes involving Russian, Syrian and US-led coalition planes in the increasingly crowded skies over Syria. Russian and US military officials have been working on a set of rules to prevent any problems.
The Turkish military said it issued three warnings before shooting down the aircraft with its fighter jets. It didn't specify how it had relayed the warnings to the operators of the drone.
The drone crashed about two miles inside Turkish territory, said Foreign Minister Feridun Sinirlioglu. "We have not been able to establish who the drone belongs to, but we are able to work on it because it fell inside Turkish territory," he added.
****
Given the condition of the drone, clearly Turkish fighter jets are armed with BB guns.
Or slingshots
RT, October 16
A Russian drone manufacturer has denied reports that one of its vehicles was downed by a Turkish plane on the Syrian border, calling the media allegations part of a poorly-staged "informational provocation".

Earlier on Friday, the Turkish military issued a statement saying that it had downed an unidentified drone in Turkish airspace some 3km from the Syrian border. Three warnings were issued before action was taken against the aircraft, it added.

Shortly afterwards, reports emerged citing a source in Turkey's General Staff, claiming that the UAV was actually a Russian-made Orlan-10.
The producer of Orlan drones, St. Petersburg Technological Center, issued a statement of their own, which said that "the photos of the allegedly downed drone published on social media with reference to the Turkish General Staff look more like a poorly-staged informational provocation."
The company stressed that "it's definitely not an Orlan" present in the pictures being published on social media. It qualified this, saying that "Russia doesn't make UAVs with such gliders."
The Turkish military source is also wrong about how the drone's alleged flight path was disrupted, as the UAV, from the images on the web, "certainly wasn't downed by a plane,"it added.
"After making contact with the ammunition – in a best case scenario – it [the drone] would've turned into a colander. And the explosion of a projectile from the aircraft cannon would've turned it into dust. As for air-to-air missile, it's laughable even to talk about it," the statement said.

"It is not clear who – and how – the pilots of the Turkish fighter jets warned three times before downing this drone," it added.
St. Petersburg Technological Center doubts that the Turkish pilots were able to see the drone in the air "it's virtually impossible to spot such a small aircraft from a supersonic plane."
The company recalled that Russia's General Staff has refuted claims of one of its UAV's being lost and "it was made at the highest level by the deputy chief of the General Staff of Russia [Colonel-General Andrey Kartapolov]."
"I can responsibly state that all our drones are either in their flight areas or at the air base," Kartapolov told the journalists.
He also said that judging by the photos on social media "the UAV was not shot down and the reason for its crash could've been a technical problem or a mistake by the operator."
[...]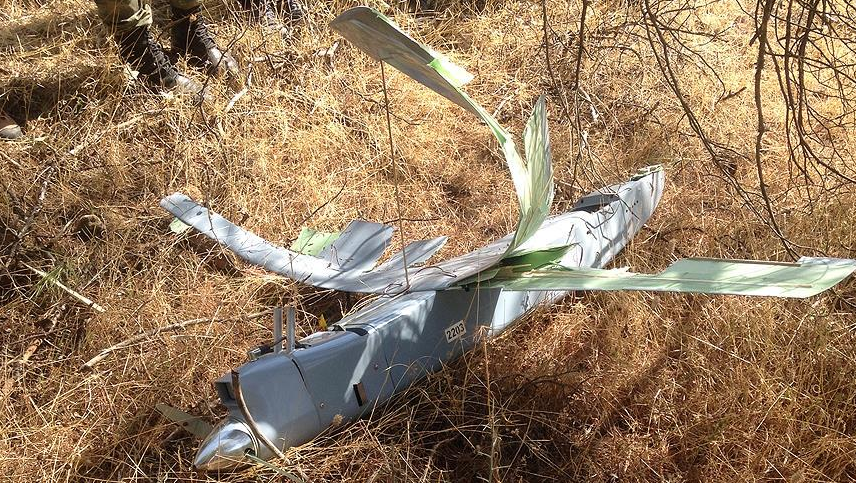 I hope the Syrian army and Russian air command make short work of this war so I don't have to endure too much more hot air. Not that I wasn't a fan of Baghdad Bob. But he was more entertaining than Unnamed U.S. Officials and Barack Obama.