Indian PM Narendra Modi and Pakistani PM Nawaz Sharif meeting at Ufa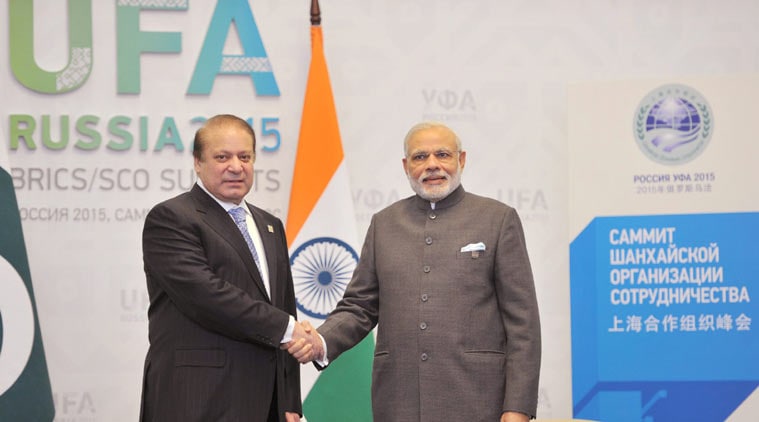 Having invited India to join the Shanghai Cooperation Organization (SCO), China's government has publicly expressed worry in so many words that tensions between the two nuclear armed archenemies would ruin the defense alliance's broad objectives. The photograph above shows the first fruit of China's brow-knitting.
The Indian Express along with several other Indian press outlets thinks the biggest takeaway from the meeting of Modi and Sharif at the summit has to do with Pakistan's handling of the trial of 7 Pakistani defendants in the 2008 Mumbai terror attack case, which up to this point has been a farce. This has been a very sore point with Indians; the attack, simply referred to as 26/11, was India's 9/11.
Here's a photograph of the final text of the "statement" read out by the foreign secretaries in Pakistan and India regarding issues the two leaders agreed to discuss further. (Shubhajit Roy, Assistant Editor, Indian Express, posted the photo at his Twitter page):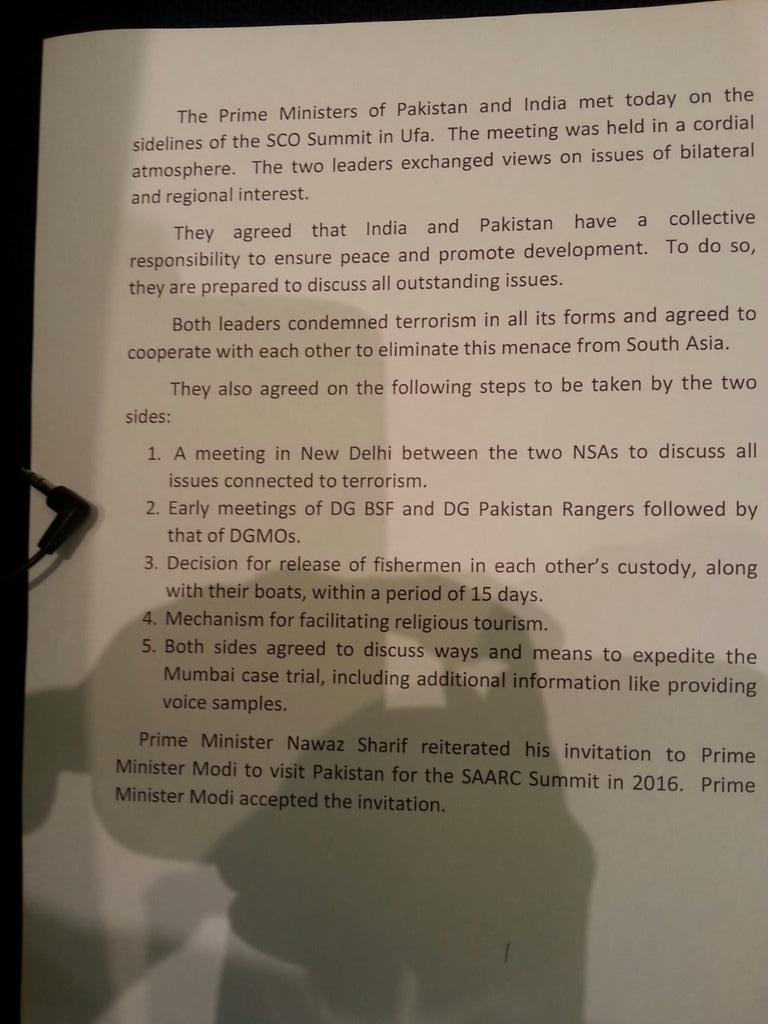 I'm not seeing any agreement in #5 to expedite the trial, only an agreement to agree to discuss ways and means to expedite.
It's questionable that Sharif would be able to deliver on #5; i.e., with a nod from Pakistan's military. If he could pull it off this would be news indeed. We'll have to see because Sharif's agreements with Afghanistan's President Ashraf Ghani have not panned out up to this point.
However, in this instance Pakistan's military has Beijing breathing down its neck. So there is some room for hope.
********